Strain Review: Pause by Tokyo Smoke
Picked up some Pause by @tokyosmoke from @fireandflowerco the other day!
Pause Strain Review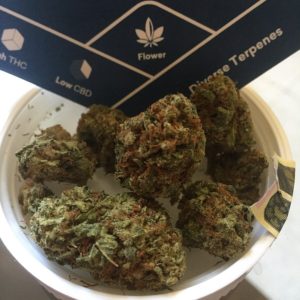 I am super impressed with the quality and density of the buds. This strain is a perfect after work smoke for me because it is a indica leaning hybrid. So, when I smoke it I get the sativa effects without the added anxiety or paranoia that I usually get with sativa strains!
#weed#cannabis#cannabiscommunity#nugs#bud#flower#fireandflower#pause#tokyosmoke#recreationalmarijuanna#recreationalcannabis#ontario#indica#sativa#hybrid