Strain Review: Sunset from Leafs by Snoop (LBS)
Picked up this beautiful Sunset preroll by Leafs by Snoop @lbsgold after work from @fireandflowerco today!
Sunset Strain Review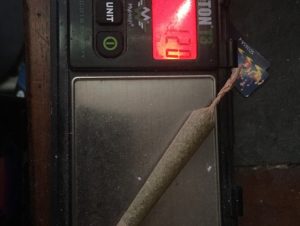 This Sunset pre-roll weighed in at a whopping 1.2g. Sunset is an indica dominant hybrid strain coming in at 23% THC. Super relaxing high, perfect for after work, in my opinion.
Sunset from @lbsgold is honestly one of my favourite strains I have come across.
I smoked this beautiful preroll as bowls over the last couple days and I can tell you that I have been sleeping so well. Sunset sticks true to its name and helps the sun set on my day and allows me to get a very peaceful sleep.
Another awesome quality of this strain is that it triggers my appetite, which is definitely something I need help with.
I definitely recommend giving this beautiful strain a try!
NOTHING FOR SALE; REVIEW PURPOSES ONLY.
#cannabis#tecreationalcannabis#fireandfliwer#brockstreetcannabis#lbscannabis#preroll#sunset#indica#thc#legal#weed#marijuana