Strain Review: Bakerstreet by Tweed Farms
Bakerstreet (Hindu Kush variety) by @tweedfarms
Bakerstreet Strain Review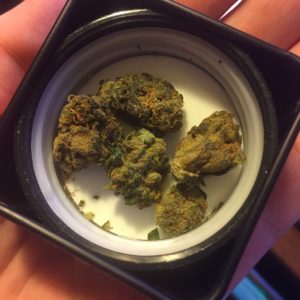 Bakerstreet is an amazing indica grown by @tweedfarms and clocking in at 20% THC. I love this strain because of the calm effect is gives me. After trying many strains, I have found this one is perfect for putting my mind into relaxing state before relaxing or heading to bed!
This strain is my ultimate favourite for after work or just a long day. The relaxation effect it has without couch locked effect. It triggers my appetite which is amazing because during a long day I tend to forget to eat. Overall, Bakerstreet is a great strain to get your anxiety and depression in check without putting you to sleep.
Thank you @tweedfarms for an amazing strain and @fireandflowerco for the amazing selection of products.
#recreationalmarijuana#fireandflower#tweed#tweedfarms#cannabis#marijuana#bud#bakerstreet#brockstreetcannabis#thc#cbd