Strain Review: Peanut Butter and Jelly by F.R.I.T.Z
Peanut Butter and Jelly(Genetics TBD) from @fritz_philly @fritz_nyc @fritz_bkqnz @fritz_la @fritz_uptown
Peanut butter jelly time!!
Lineage/Genetics: Unknown
Original Breeder: Unknown
Grower: F.R.I.T.Z
Peanut Butter and Jelly Strain Review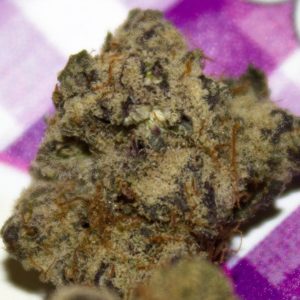 As I opened this bag, I may have been fooling myself with the tasty looking PB&J on it, but I was greeted with a nutty earth scent which had sweet and sour hints closely resembling a PB&J sandwich.
The taste was was gassy and had sweet notes to it which made it very enjoyable in a joint/blunt. Presentation from Fritz as I previously stated is outstanding and they truly have a knack for quality.
Trimming and cure were on point which made a great experience even more enjoyable. The effects were nice, relaxing and I found a lot of mental clarity which allowed me to have a productive day/night.
I will be continuing to check out all of these Fritz strains for my own personal enjoyment 😂and so should all of you if possible
#cannabis #cannabiscommunity #nugshot #nugshots #nugporn #weedporn #wedontsmokethesame