Strain Review: Pineapple Express by Gage Cannabis
Pineapple Express! 🍍
Lineage/Genetics: Trainwreck x Hawaiian
Original Breeder: G13 Labs
Grower: Gage Cannabis
Gage Cannabis Pineapple Express Strain Review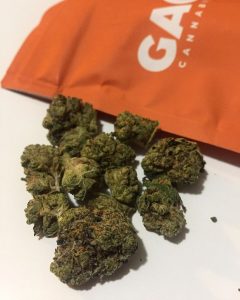 Can someone say nostalgia? I mean I had to lite a fat one of it while I watched the movie lol.
A cross between trainwreck🚂 and Hawaiian. Soon as you put your nose to the bag you smell the hazy kushy aroma rising out. Small dark green nugs with a few dark orange hairs on them.
You smoke it and it feels like you are in a brown paper bag with a pineapple. You absolutely taste a haze flavor paired up with funky ripened fruit 🥭. I wouldn't call it sweet but you get the fruity sensation.
The high kicked in fast and I think It totally exceeded my expectations. @gagecannabis took care of this one. 👌🏽
I give Pineapple Express a 7.5/10 I would definitely grab this one again.
—————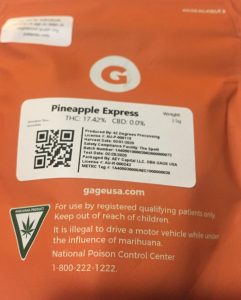 #cannabis #legalcannabis #medicalcannabis #cannabiscommunity #thc #fsc420 #gagecannabis #pineappleexpress #cookiesenterprises #terpenes #cultivar
Advertisements