Strain Review: Jefe OG by Cookies Enterprises
Vamos a hablar de el 💀 Jefe OG.
You want to talk about something different and unique from cookies? This strain is it right here.
Lineage/Genetics: Rare Dankness #1 x Abusive OG
Original Breeder: Rare Dankness Seeds
Grower: Cookies Enterprises
Jefe OG Strain Review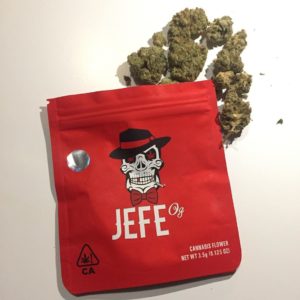 Firstly I love the packaging.
Soon as I put my nose to the bag I smelled a terpene profile very new to me. A very spicy earthy aroma I even would go as far as saying this almost smells like seasonings with an underlying smell of dank cannabis 👌🏽 .
The smoke of it was great. You definitely got the taste of earthy herbal sensations and the "spice" terpene ive heard so much about. On the exhale the danky lemon flavor of the OG rises and ✨ shines proudly.
The effects creep up on you. Before you know it you feel heaviness in your eye lids your shoulders droop and you sink into a truly satisfying euphoric relaxing high. I took an amazing nap right after this indica dominant 💪🏽 loud pack strain.
This was not only a pleasant surprise but I would suggest any OG fan this strain as a must try. Even more for patients with trouble 🌙sleeping.
🍪 @cookiesenterprises Keep bringing that heat the streets gotta eat!!!
💀 Jefe get a 9/10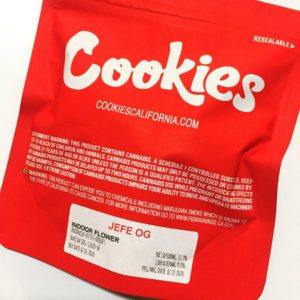 Another big s/o to @cannasseurachicago 🤝
———
#cannabis #legalcannabis #medicalcannabis #terpenes #jefeog #cookiesenterprises #cookiessf #indica #fsc420 #420 #cookiesfam #topshelf #cannabiscommunity