Strain Review: Snow Montana by Powerzzzup Genetics
The Snow Montana strain by Powerzzzup
Lineage/Genetics: Snow Cap x Pure Kush
Original Breeder: Powerzzzup
Grower: Cookies Enterprises
Snow Montana Strain Review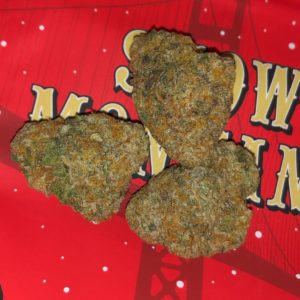 7/10
From first glance, almost thought I got shorted but they were sum super condensed nugs.
For flavor and taste it's pretty simple along the line of sum cookies in my opinion if you have had this strain lmk how you feel it tastes.
The high is super strong can feel it straight in my eye balls.
They got super heavy like golf balls definitely indica dominant. Straight head high tho can feel it a lil in my body.
Advertisements