Cultivar Review: Gary Payton by Grow Iller O
Gary Payton(The Y x Snowman) Grown by @grow_iller_o
Lineage/Genetics: The Y x Snowman
Original Breeder: Powerzzzup Genetics
Grower: Grow Iller O
Terpene Profile: Unknown
Grow Iller O Gary Payton Cananbis Cultivar (Strain) Review
Reefa rating :
Smell- ✅
Look-✅
Smoke-✅
Taste-✅
High-✅
Memorable-✅
Shoutout @loyalty7_icmag for getting this to me
Sheesh I've had Gary Payton before but not like this!💯,,,
Smell- fresh floral mixed with tire shop notes and light citrus sweet undertone
Look- super appealing dense medium sized nugs. Lime green hues mixed with specs of dark greens that almost look blue in certain lighting. Pistils looking like pumpkin spice
Smoke- very enjoyable. Smooth inhale, with an exhale that'll really grow ya lungs
Taste- very floral, piney berry, and slight eathyness mixed w a spare tire gassiness that can be tasted and felt!
High- potent! Few pulls in and I had to buckle my seat I thought might levitate lol. I also smoked this by myself the next day and experience was the same expect the high didn't catch me off guard this time lol.
Deff a memorable smoke!
#robbreefa #reefaradio #growiller#garypaytonstrain #loyaltyicemag#strainreviews #explorer #explorerpage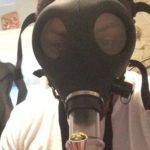 Cannabis Content 🍃🍃🍃
Best Strain Reviews🤣💯
Under 60 secs♻️
Watch before you buy‼️
One of NYC's Top Stoner💨
Nothing for sale🚫
Content intended for ages 21 and over
Check out more reviews and all the videos by @robbreefa on Instagram! (www.instagram.com/robbreefa)
Advertisements