Cultivar Review: Chili Verde by The Legacy Exclusive
Chili Verde (key lime pie x Lavender) from @thelegacyexclusive
Lineage/Genetics: Keylime Pie (GSC) x Lavender
Original Breeder: H.B.K Genetics
Brand/Grower: The Legacy Exclusive
Terpene Profile: Unknown
Chili Verde Cannabis Cultivar (Strain) Review
Reefa rating :
Smell- ✅
Look-✅
Smoke-✅
Taste-✅
High-✅
Memorable-✅
Bigshout to @ben_allcaps and flower city collective
Shirt by @bobblehead.approved
Smell- earthy herbal spice
Look- large green nugs, purple pink hues, coated with sticky trichs
Smoke- Inhale and Exhale was also smooth. Burned clean.
Taste- inhale had a uniquely flavored spice, almost reminiscent of a hot sauce and very peppery exhale. So I deff get the chilli reference.
High- waste no time getting straight to the mind lol. This had me feeling very euphoric through the whole day.
Memorable- man with the spiced peppery kick this has combined with the long lasting affects. No question this meets the mark.
#robbreefa #reefaradio #benallcaps #thelegacyexclusive #chilleverdereview #strainreviews #explore #explorepage #nyccannabis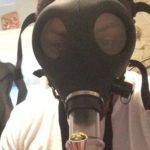 Cannabis Content 🍃🍃🍃
Best Strain Reviews🤣💯
Under 60 secs♻️
Watch before you buy‼️
One of NYC's Top Stoner💨
Nothing for sale🚫
Content intended for ages 21 and over
Check out more reviews and all the videos by @robbreefa on Instagram! (www.instagram.com/robbreefa)
Advertisements