Cultivar Review: Candy World V1 by 207th Co.
Candy world Volume 1 (white zlush x lemon cherry gelato) from @207th.co
Lineage/Genetics: White Zlushie x LCG
Original Breeder: Unknown
Grower: 207th co
Terpene Profile: Unknown
Candy World V1 Cannabis Cultivar (Strain) Review
Reefa rating :
Smell- ✅
Look-✅
Smoke-✅
Taste-✅
High-✅
Memorable-❎
Bigshout to @207th.co and all that are apart of it.
Smell- sweet decadent candy
Look- Medium vibrant green nugs with pink hues and gleaming trichs
Smoke- Smooth smoke. Burned very nice
Taste- inhale sweet candy flavors all the way thru till the end! Exhale savory cakey earthy musk.
High- hits in waves until your drowning in a high that last for about two hours
Memorable- Dope rollout. Dope collab. Although this was enjoyable flower I didn't find anything unique about the flower itself. It's deff something I'd smoke again tho.
#robbreefa #reefaradio #207co #explore #explorepage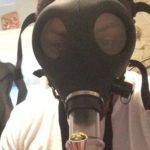 Cannabis Content 🍃🍃🍃
Best Strain Reviews🤣💯
Under 60 secs♻️
Watch before you buy‼️
One of NYC's Top Stoner💨
Nothing for sale🚫
Content intended for ages 21 and over
Check out more reviews and all the videos by @robbreefa on Instagram! (www.instagram.com/robbreefa)
Advertisements