Strain Review: Gary Payton from Lemonnade Sacramento
Think this was from March? Who knows. @gary.payton.20 @powerzzzup @lemonnadesacramento @madcowgenetics
Brand: Cookies x Mad Cow Genetics
Cultivar: Gary Payton
Original Breeder: Powerzzzup Genetics
Grower: Mad Cow Genetics
Dispensary: Lemonnade Sacramento
Gary Payton Strain Review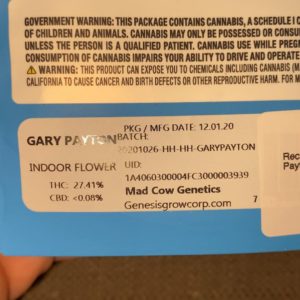 27..41% THC
<0.08% CBD
Pkg / Mfg Date: 12/1/2020
Comments: Behold! Lol Gary Payton has been around for a few years now. I've always passed on it for no real reason; so today I knew I'd walk home with it.
***Note: Pictures are old, from 3/7/2021***
Review
1. Scent: Cooling earthy spice, small hit of diesel on the back too. Another big inhale and exhale in the the hands gives a slight sweet hue.
2. Appearance: Sea green, bulbous purple shots and lots of creamy trichomes to sift thru.
3. Nug Structure: Nice cure, good pull but I am likely using fingers for the smaller nugs and a grinder when I'm pulling off the money one. Need them trichomes.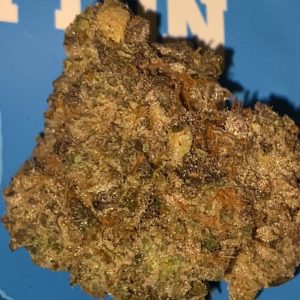 4. Smoke: Lady wasn't a fan so I ended up smashing thru this earl grey vibe of tang.
5. Taste: More earth, sweet and earl grey tea.
6. Reaction: Left brain, meet outer space. Mind is def feeling spaced out but alert. Not heavy set eyes yet, but they are comin. 45 mins in and I'm feeling pretty relaxed out; steady body sedation and nice mind trip.
7. Conclusion: Evenly stoned would be the best way to describe it. No comments from the misses thus far either way. Later on she said "nah, not my preference" so sorry GP! Gunna be skipped for the future since we gotta make sure the lady in my life likes it. 🤷‍♀️
#NoHashTagz
Advertisements