Strain Review: Highly Recommended by The Peakz Company
Damn forgot about this one!
@thepeakzcompany
@lizpeakzco
@g5thejett
@highlyrcmnd
YEE
Brand: The Peakz
Cultivar: Highly Recommended
Lineage/Genetics: Kush Mintz x Animal Mintz
Original Breeder: The Peakz Company
Grower: The Peakz Company
Highly Recommended Strain Review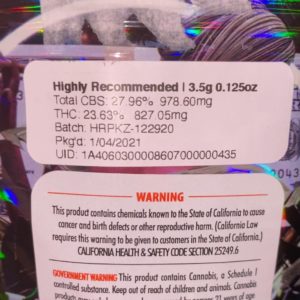 23.63 % THC
29.86 % Total Cannabinoids
Comments: Forgot about this review till today. Damn! Most notes were intact minus the appearance so I'll get that off my photos n wrap it up! Oh get u some ClubFunCoin (I don't have it yet but with crypto the new thing, go peep it)
Review
1. Scent: Reminds me of a kush minty vibe at first. Then a zest of an orange citrus. Kinda faint but I'm getting it.
2. Appearance: Crazy looking trichome coating. Standard green nugs with hints of purple but is mostly green.
3. Nug Structure: Buds pull off east, but it's kinda spiny like; not dense however. Drops into small pebble nuggets.
4. Smoke: Shallow smoke but not burning on the throat or anything. Smooth.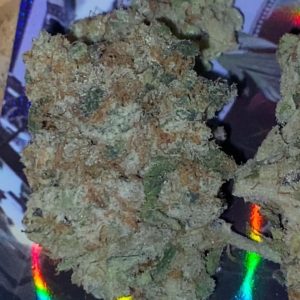 5. Taste: Minty! Mouth watering too, getting Kush notes and a bit of that mint vibe along with a little coco hit. Interesting.
6. Reaction: Lit. 10 mins into my first round of WarZone and I ended up just driving a ATV aimlessly 😂😬 yeah it didn't go well. I smashed the bowl all the way thru and an hour later still just kinda stuck. Ha. Later bowls are allowing for a good focus to relaxation ratio. I'm able to write these notes down but also ripped.
7. Conclusion: Yee liked this one. Had a bunch of early flavors and now that their footprint is expanding, their will be more to come from them. Prob will grab this again if it's around. They sell out fast!
#NoHashTagz