Strain Review: Orange Barsicle by Broke Boyz
New Review Time!
@gotbars510_ @gotbars51oh
@xoticflavorz 🍊
Brand: GotBars x XoticFlavors x Terpenstein
Strain: Orange Barsicle
Lineage/Genetics: Unknown
Original Breeder: Unknown
Grower: Broke Boyz
Dispensary: Lemonnade Sacramento
Orange Barsicle Strain Review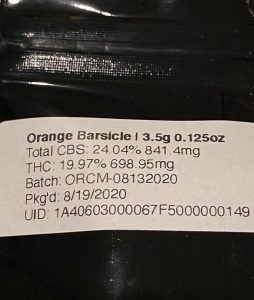 19.97%THC
Comments: Usually tough to find his stuff, but glad @lemonnadesacramento scooped some! Stoked to try this flavor & check the new accounts because IG be doin dirt. 😤
Review
1. Scent: Popped off the vine orange and a bit of a tangy tangerine like scent. On breakdown you feel more zest as well as hints of sweet cream. Like a orange soda vanilla ice cream float. 🤣
2. Appearance: Golden covered in trichomes and hairs. Looks really terp filled for sure.
3. Nug Structure: B/C sized nugs, breaks down easy for sure. I skipped the grinder and was glad to see the bud stick together nicely. Not dry.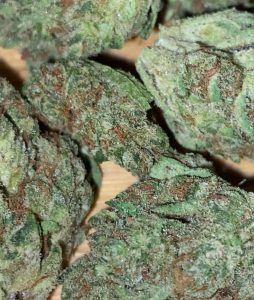 4. Smoke: White ash on both the bubbler and joint. Smooth sailing and clean more so off the J.
5. Taste: So much orange! Kinda classic tbh, but oranges plus some cool cream was the best way to express it.
6. Reaction: Bong loads first and the misses wasn't a fan. Smoked a J and she had no issues. 🤷‍♀️ For me, repeat bowls and then the doobie was just right.
7. Conclusion: Heady type of Sativa. Unique flavor for sure and def orange flavor fans should try. I personally liked it but would skip for another flavor of his cuz of the lady. 🙏🏻✅
#cannabiscommunity #cannabis #cannabisreviews #trees #weed #weedreviews #pot #potreviews #thc #sacramento #916 #420 #yee #legal #strainreview #california #valley #thehighestcritic #westcoastsmokeshow #loud #gotbars #stickerfarmermadeit #orangebarsicle
Advertisements