Strain Review: Ice Cream Bars by Broke Boyz
And another one! @gotbars51oh @gotbars510_ @terpenstein41510
. #icecreambars @lemonnadesacramento
Brand: GotBars510
Strain: Ice Cream Bars
Lineage/Genetics: Unknown
Original Breeder: Unknown
Grower: Broke Boyz
Dispensary: Lemonnade Sacramento
Ice Cream Bars Strain Review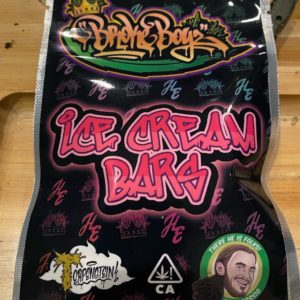 23.32%THC
Comments: There he is! Come on now, we all have our standard ice cream vibes but this was a little different after first impression.
Review
1. Scent: Standard sweet type of vibe standard for an ice cream cake. Nothing super special at first.
2. Appearance: B/C sized but lookin like some purple plus trichomes so far. Nothing busting out big but one nug was by far a fave and first smoked.
3. Nug Structure: Tight but hydrated. Pulling apart was easy with the fingers. Grinder would be no problem but not necessary.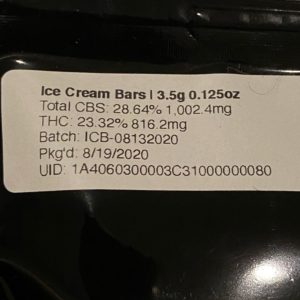 4. Smoke: Off the bong, slight cough on first tokes yet was smoother as the days wore on. Bubbler was amazing.
5. Taste: A little powdered sugar sweetness to it and a dash of the purple vibe. Very nice on the palate.
6. Reaction: Took maybe 3 mins and was smiles for over an hour. Bong or bub, the lady and I were laughing at all sorts stuff. At one point she said "pack that weed that makes me giggle at memes" 😂
7. Conclusion: Some real nice flower that burns nicely and leaves you super lifted, giggling & relaxed. Would buy again. #thereHeWas LOL!
#cannabiscommunity #cannabis #cannabisreviews #trees #weed #weedreviews #pot #potreviews #thc #sacramento #916 #420 #yee #legal #strainreview #california #valley #thehighestcritic #westcoastsmokeshow #loud #gotbars
Check out more reviews by @trunorcal420 on Instagram! (www.instagram.com/trunorcal420)