Strain Review: Got Bars OG by Xotic Flavors
Roll another one ! 👀✅
. @gotbars510 x @terpenstein41510 x @xoticflavorz
. @lemonnadesacramento
. @westcoastsmokeshow
. @trunorcal420_
Brand: GotBars x Terpenstein Xotic Flavors
Strain: Got Bars OG
Lineage/Genetics: Face Off OG Bx
Original Breeder: Synergy Cannabis
Grower: Xotic Flavors
Dispensary: Lemonnade Sacramento
Got Bars OG Strain Review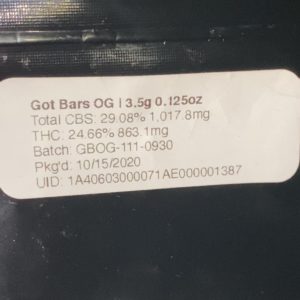 24.66% THC
29.08% Total Cannabinoids
Comments: There he is! Had this one a while back, let's see how it held up.
Review
1. Scent: Classic outdoor Kushy-Pine not lingering on the nose too long.
2. Appearance: Decent coverage on the bud with trichome structure. More plant matter and a few whisps of leaves here and there.
3. Nug Structure: One was pretty for days. B sized nug with a lot of the usual green/trichome mix. Broke easier using a grinder than by hand.
4. Smoke: Like a trusted buddy, where the exhale is a little peppery and the inhale is kinda cool.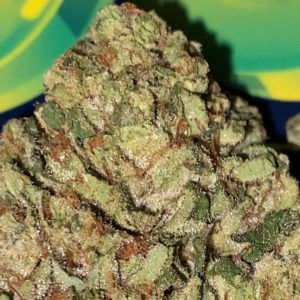 5. Taste: That locked in Kush taste of pepper and pine. Gotta love the consistency on it as it left me mouth watering at first. Little bit of cotton mouth about 20 mins down the way.
6. Reaction: All day smoke on this one. Was feeling nice and not brain dead. Balanced for about 30- 45 min but
7. Conclusion: Straight good smoke No frills. Not as elegant as the Ice Cream from them but certainly a good one for the daily user.
#NoHashTagz
@gotbars51oh @gotbars510_
Advertisements