Strain Review: Pink Zaza by SOG Army
Nugs have that beautiful trim and well formed structure. Hint of purp. Tiny hint. Call it pink if you will.
Lineage/Genetics: ZR3 x Dweebz
Original Breeder: Crane City Cannabis
Grower: SOG Army
Terpene Profile: Unknown
Pink ZaZa Cannabis Cultivar (Strain) Review
The surface of the nugs look like a topographical 3D map and that's only doable by hand.
Nose is… like a grapefruit jelly belly and a fruity dryer sheet eloped and had a melony bastard son.
It has the flat beginnings of must while still singing the zitrus candy notes. Kiefier bowls have a preserved stone fruit taste coming through.
The high is an instant head change which bestows calm, and is perfect for a wake and bake and sieze the day.
That flat must mixed with a little soap on the exhale. Grapefruit and candy gets covered.
Easy focus mixed with gentle euphoria and straight up body warmth.
S/o Jeff and the entire SOG Army. The vibes from this group are very in tune with the culture and I've heard good things from all corners of the state and even literally from someone I met randomly off the street and proceeded to smoke with and receive a hash gift from. That's the kind of heady crowd that fucks with SOG.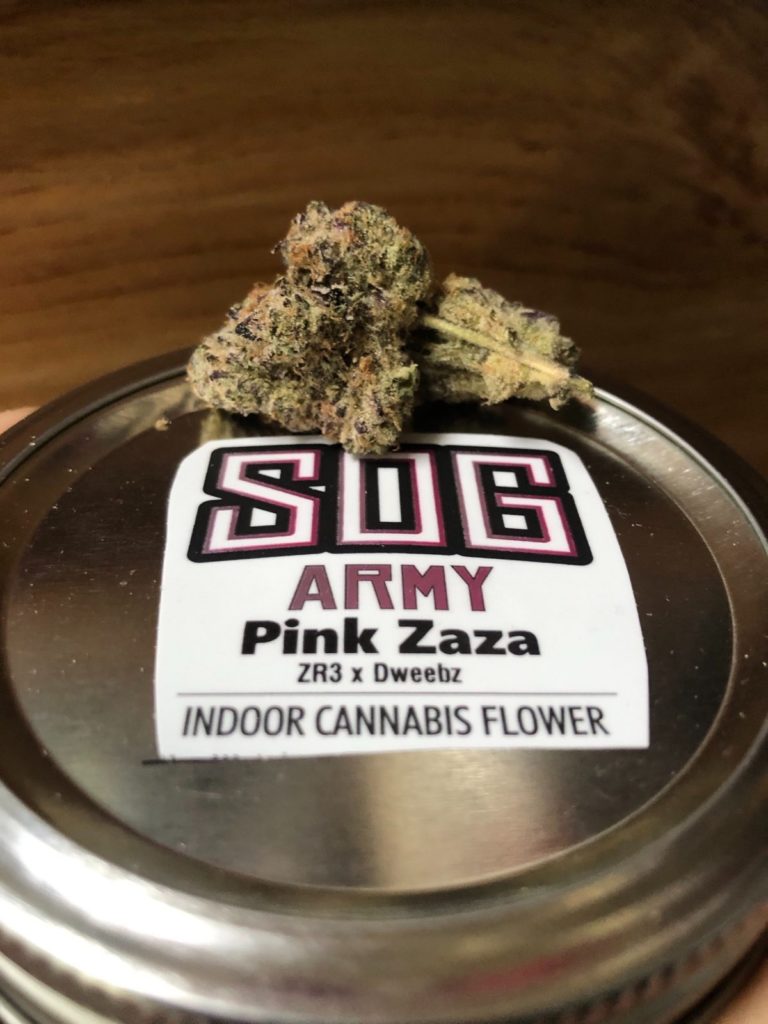 Advertisements