Strain Review: Scout's Honor by Sugarbud
I haven't reviewed much bud from my friends at Tetra @tetra.pdx lately, and they've been carrying a new farm (@sugarbudpdx) on their top shelf, so I made this purchase a three-fer with this Scout's Honor, and also Gelato Cheesecake and Animal Face.
Lineage/Genetics: OGKB x OG Kush
Indica or Sativa: Indica
Original Breeder: Bert Baccarat
Grower: Sugarbud
Dispensary: Tetra Cannabis
Scout's Honor Strain Review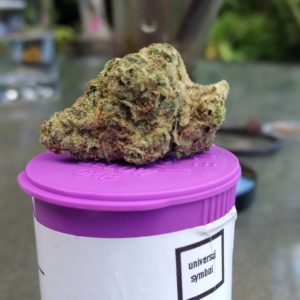 To end your day, I can't recommend this Scout's Honor enough. The nose on this read 50% Cookies, 50% OG for me. Right down the middle. Gassy, doughy, with underlying citrus, it's great for those douche bags that "only smoke OG" because they're from California and still haven't managed to form their own identity yet. For real though, it's a potent, euphoric relaxation that put a fat grin on my face every time.
I got a little more weed from @tetra.pdx still left to review, so look out for that. Hopefully I'll get some more stuff from @sugarbudpdx soon. They were a nice one to find out about, and I can happily recommend anything I've tried from them so far.
.
.
.
#thehighestcritic #strainreview #strainreviews #weedreviews #420review #portlandcannabis #OMMP #portlandweedreviews #mmj #oregoncannabiscommunity #portlandcannabiscommunity #oregonweedreviews #Medicate #oregoncannabis #mmjpatient #medicalmarijuana #pnwstoners #justblazeig #pdxstoners #420lifestyle #flavorchaser #cannabiscommunity #cannabisreviews
Advertisements