Strain Review: Sensi Matador by Anani Medical Pharmaceuticals
Let's talk about Sensi Matador!
Lineage/Genetics: Sensi Star phenotype
Original Breeder: Paradise Seeds
Grower: Anani Medical Pharmaceuticals
Sensi Matador Strain Review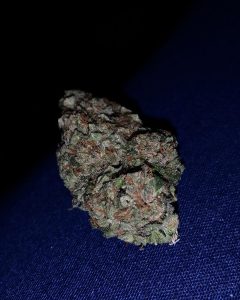 Flavors: Pungent, earthy and sweet tones
Review: This indica dominant hybrid, cultivated by Anani Pharma, Puerto Rico, gives me total relaxation without the couch lock. I mostly use it when i need an extra kick for my back pain and inflammation and it works wonders.
.
.
.
.
.
.
.
.
#life #instaweed #dab #fire #terps #joint #mmj #trichomes #bongrips #nug #trippietropicalpr #smokeweed #society #nugs #love #edibles #blunt #loud #pothead #hash #growyourown #stoners #smoking #cannabisgrow #thatsthespirit #budporn #weedlife #hybrid #vape #stonernations
Advertisements