Strain Review: Crumbled Lime by Eminent Reaper
'Crumbled Lime' / 🍪🍈
Lineage/Genetics: (Citron Cookies x Biker Kush)
Original Breeder: Karma Genetics
Grower: Eminent Reaper
Terpene Profile: Unknown
Crumbled Lime Cannabis Cultivar (Strain) Review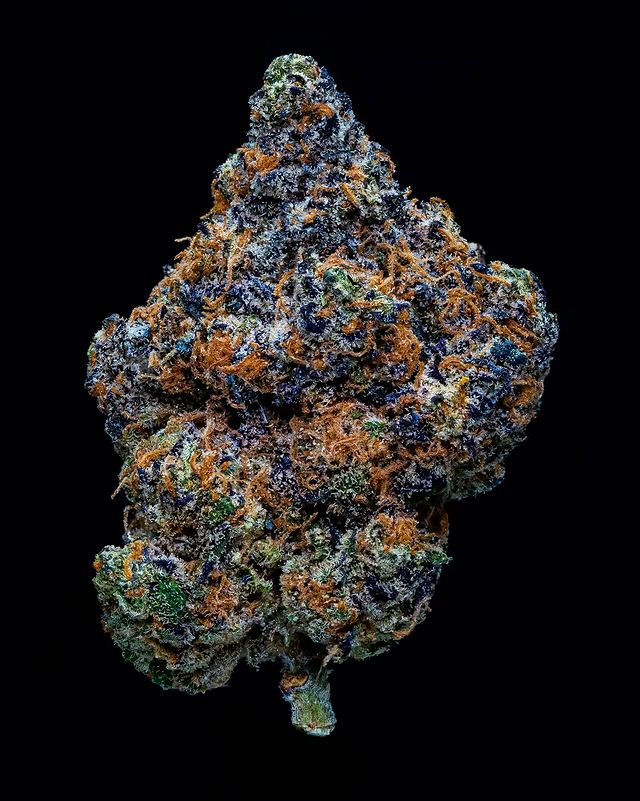 Good afternoon and a very happy Friday-Highday to all you beautiful people out there! I hope you all had a great Christmas and New Year's and that you're staying blessed and baked 🙏🏻 Today we have a lovely bit of flower of the citrus variety that was grown by the well known @eminentreaper and sent over to me for its shoot by the man @hoodpackz_official 👊🏻 Originally bred by @karmagenetics this Sativa-dominant hybrid packs a punch in the terps department, and especially so if you're a lover of citrus fruits.
Straight away after opening the bag I was getting a pungent sweet and sour mixture of orange and lime notes building up the bulk of the aroma, with an interesting cheesy must on the base. After grinding up some of the buds the aroma jumped up a few notches in loudness and the citrus notes developed a more concentrated quality, giving off a rather dank undertone. On the dry pull I found that the flavour maintained some citrus qualities but also introduced a Sherbet terp profile slightly.
After sparking up my joint the flavour on the burn was mostly orange citrus notes on the top with an edge of candy-like sweetness, mixed with some slightly herbaceous Sherb terps beneath. As the joint burned on I began to notice the orange-dominant citrus notes transform gradually over to the more lime-dominant side of the spectrum. This kept the flavour interesting and also gave it a somewhat refreshing effect as well, making this a perfect bit of flower to light up on a hot Summer's day.
As for the effects, not long into my joint I felt a light buzz settling in, accompanied by an uplifting sensation to my mood as well as a touch of euphoria. This cerebral buzz developed into a nice, clean head-high that had me feeling somewhat productive and in the spirit of getting things done around the house. After about 45 minutes to an hour of this feeling carrying on steadily I started to feel a more relaxing sensation wash over me, eventually leaving me sat back on the sofa in straight-up chill mode.
All in all I have to say this was yet another delightful smoke from the gardens of @eminentreaper 👏🏻 Whether you're after a juicy mouthful of citrus flavours,or interested in the well balanced effects this flower has to offer, I'm sure you won't be disappointed with this baby! 🔥
🧬 @karmagenetics 🌱 @eminentreaper 🔌 @hoodpackz_official #crumbledlime #karmagenetics #eminentreaper #uktopshelf #budshots #nugshots #macrophotography #cannabis #weed #cannabiscommunity #trichomes #420 #cannabisculture #weedstagram420 #cannabisphotography #weedpics #weedporn #premiumflower #nugshot #macroweed #nugmag #nugporn #weedworldmagazine #hightimesmagazine #skunkmagazine #leafly #weedmaps #macrocannabisphotography #thebudstudio
Advertisements