Strain Review: Little Zecret by Cream Genetics
'Little Zecret' / 🌈🤫 (Unknown lineage)
Lineage/Genetics: Unknown
Original Breeder: Unknown
Grower: Cream Genetics
Terpene Profile: Unknown
Little Zecret Cannabis Cultivar (Strain) Review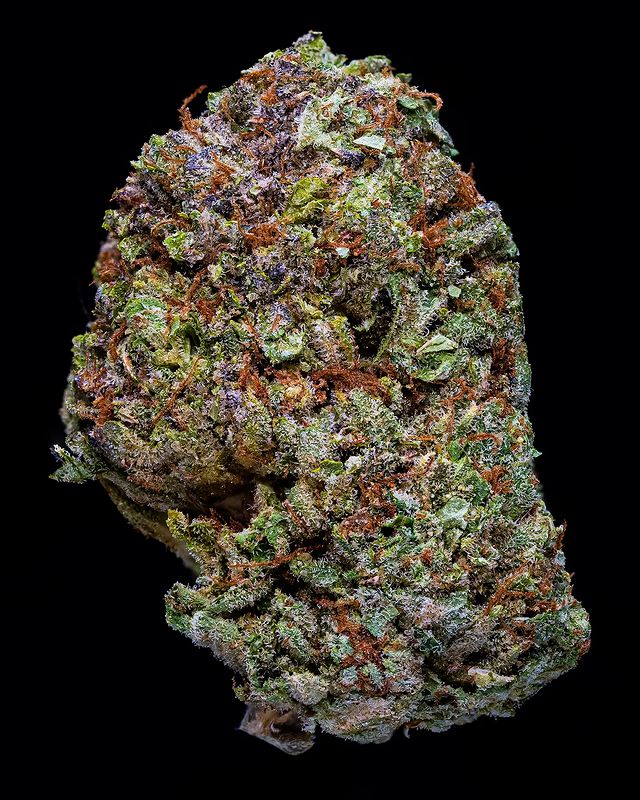 Good afternoon, and a very happy Friday-Highday to all of you marvellous creatures out there! I hope everyones week has gone well and that you're all staying blessed and baked 🙏🏻 Today we have a bit of a mysterious strain that was kindly sent over to me by @mr_cro_official_v3 and grown by @creamgenetics – 'Little Zecret'. As the name suggests, the lineage behind this strain is locked up from prying eyes. However, we're safe in assuming the presence of some form of Zkittlez cross with it being a 'Z'ecret…
Out of the bag I was picking up on some pretty strong Zkittlez and Gelato characteristics in the aroma, although not combined to the degree of simulating a Runtz quality interestingly enough. As I inspected the terps on the nose a little closer I also found that there seemed to be a touch of slightly Earthy Sherbet notes sitting around the bottom. After breaking some of the nugs apart I immediately noticed a big jump up in the loudness of the Z terps. This blend of sweet fruity notes reminded me in a way of Yellow Zushi – syrupy sweet citrus notes sitting up top; giving the general aroma some real oomph!
After rolling up a joint, I noticed that on the dry pull the flavour I was getting was very Z terp-dominant. This brought forward a rather distinguishable note of sweet orange sorbet, once again giving off those prominent citrus terps you'd expect to find in the Yellow Zushi. After I sparked up my joint the general flavours I could taste off the bat were a blend of creamy, sweet Z terps and some underlying gassy Sherbet influences. These dank undertones increased as the joint burned on, giving the exhale a bit of a kick.
I also noticed that, as opposed to on the aroma, the combination of those smooth, creamy Gelato notes and the fruity Zkittlez notes did in fact bring about a slight Runtz vibe on the flavour which I enjoyed. As I got towards the end of the joint, some hints of Kushy tropical fruits entered the flavour with an Earthy edge to it, rounding it off nicely.
The effects of this strain were mostly relaxing with a slightly sedating quality about them, settling in fairly. This was initially accompanied by a nice buzz that had me feeling pretty alert and social, before gradually melting away into a mild daze.
To sum up, this was quite the enjoyable strain with a great flavour to it and nicely balanced effects, and as a first impression of flower grown by @creamgenetics I must say I'm quite impressed! Many thanks once again to @mr_cro_official_v3 for sending this treat my way to shoot, it was a pleasure 🙏🏻💚
🧬🌱 @creamgenetics 🔌 @mr_cro_official_v3 #littlezecret #creamgenetics #dankshots #uktopshelf #budshots #nugshots #macrophotography #cannabis #weed #cannabiscommunity #trichomes #420 #cannabisculture #weedstagram420 #cannabisphotography #weedpics #weedporn #premiumflower #nugshot #macroweed #nugmag #nugporn #weedworldmagazine #hightimesmagazine #skunkmagazine #leafly #weedmaps #macrocannabisphotography #thebudstudio
Advertisements