Strain Review: Senzu Bean by Mandala Grown
Senzu Bean
Type: Hybrid
𝐁rand : Manny Candy @mannycandy_ @zahzahmane_dmv
𝑮𝒓𝒐𝒘𝒆𝒓 : Mandala Grown @mandala_grown
Media : Living Soil
𝐆𝐞𝐧𝐨𝐭𝐲𝐩𝐞 : ((Lemon Bean)) x ((Animal Mintz))
𝐒𝐩𝐨𝐧𝐬𝐨𝐫 𝐁𝐲: @mannycandy_
Terpene Profile: Myrcene Dominant Terpenoids : Myrcene, Limonene, Caryophyllene
Senzu Bean Cannabis Cultivar (Strain) Review
𝐀𝐫𝐨𝐦𝐚: Hops, Orange, Lemon, Sweet,
𝐅𝐥𝐨𝐰𝐞𝐫 𝐀𝐩𝐩𝐞𝐚𝐥 : bright green and spattered darker green leaves and covered in bright orange pistils and cover in tall trichomes barley can see the green !
Strain flavors : Dry Pull: Lemon Candy
Inhale Pull : Zesty lemon
Exhale Pull : lemon candy with fuel on the back end
Strain effects : Energetic , Sleepy, Relaxed, Euphoria, Appetite,
CONCLUSION: Senzu Bean has a wonderfully aromatic, citrus-lemon flavor that I love. Senzu Bean has a very citrus-lemon scent to it, almost like "lemon head candy." You can compared it to lemon frosting . THC percentage is not everything.
Terpenes matter a lot and can help you achieve the exact high you want. Cross with animal mints & lemon bean give me a couch lock and head rush all at the same time . I'm a fan of lemon flavors, so after reviewing Lemon Bean I had to try this Senzu Bean out . Senzu Bean is loaded with limonene and myrcene, as well as caryophyllene. Gave me a head rush though out beginning of the session . The limonene in the Senzu Bean delivered probably the most zesty lemony and aroma flavor I had from @mandala_grown . The myrcene and caryophyllene complement the sweet citrusy lemon with minor notes of sweet fruit and very pungent. The overall aroma and flavor, though, was lemon. Very pungent lemon on the inhale, exhale, and aftertaste.
After session:
Make me have appetite so got some @chipotle & tried new garlic & guajillo steak it's so juicy and tender flavorful 👏probably smoke smoke Senzu bean after this one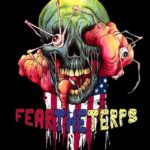 Advertisements