Strain Review: Sharklotti by CAM (Private Reserve)
Official SHARKLOTTI (new private reserve drop) @camincali_ @camsupplyco
Lineage/Genetics: (Shark OG x Biscotti)
Original Breeder: Unknown
Grower: CAM (Private Reserve)
Sharklotti Strain Review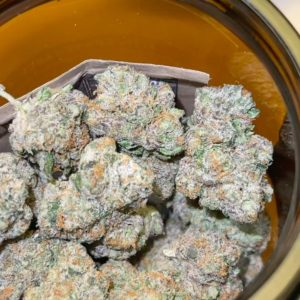 First impression- my white label sharklotti is 33%. My blue label sharklotti is 41%. Big difference in smell and bud freshness 9.5/10)*****
WEIGHT CHECK- 14.5g The label says 14g, you get 14.5g EVERYTIME*(13/10)*
AROMA- creamy biscotti notes dominate the background while a fresh linen scent takes the front. and a silver sharky taste I can't quite name is present leaving me wanting more. Slight burnt rubber aroma and taste but very it's very faint not like the Gary Paytons strong rubber (9.8/10)*
APPEAL – these nugs were smaller size, but they were beautiful, dark biscotti tone with green white purp buds that have thick orange blotches evenly mixed and FROSTY ❄️(9.3/10)
SMOKE & TASTE- dank fresh linen and dank flavored dryer sheets mixed with the biscotti cream that's unmistakable. A truly unique taste that's hard to name. *(9/10)*
EFFECT & MEDICINE – it claims to be hybrid but I feel the indica buzz from it more. Good for relaxing and watching tv but still being able to stay awake for it. *(9/10)**
Puff or pass: Puff
Overall rating: blue label (9.4/10) white label (8.4/10)
Nothing is for sale! PHOTOGRAPHY AND REVIEWS ONLY!! #420 #710 #cannabis #cannabisreview #cannabiscup #cannabiscommunity #ᴡᴇᴇᴅᴘᴏʀɴ #sandiegoweed #sandiego420 #californiaweed #calibudreviews #californiacannabis #kush #indica #sativa #growyourown #weed420 #hash #socal420 #weed #ᴡᴇᴇᴅᴀʀᴛ #cbxlife #710labs #weedstagram #medicalmarijuanna #rosin #biscotti #sharklotti #cannabisculture #420photography
Sharklotti Strain Review (4/21/22)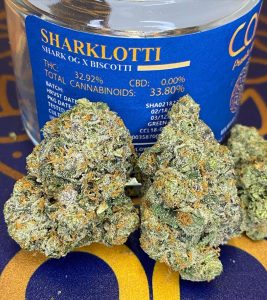 Sharklotti
Shark OG X Biscotti
@camstr007
Aroma: 93/100
baked cookie, earth, hazelnut, coffee, chocolate, light dough. Behind that is a mix of crisp sweet florals, & lemon/ pine diesel, Gassy kush, rubber, light hints of Herbal musk & creamy hints of cheese. Breaking nugs reveals Skunky 'freezer burnt' gelatos
Appeal 91/100
3 nug eighth, big colas, hard, more dried & crisp cookied outsides, with softer, moist, sticky, greasy inners. Very densely nugged and chunky. Chunky & Tall stretching structure. Made up of stacking/protruding triangles & semi-foxtail chunks. Greens, light greens, yellows, and beiges. Dark green leaves. Occasional purp shadings. Outside trichomes have some of the fuzzy "cookied" coverage and some medium heads, decent outside coverage & the inner trichomes have pretty thick coverage with little bit bigger heads giving the salted, Greasy and resinous look inside the nug. Glowing neon orange short stubby pistils hug the nug tightly. Big time Cookied appearance. Leaf to nug ratio is all nug.
DryPull: 92/100
pine, lemon, gas, sweet florals, dough, cookie, mint, rubber. Funky Musk& the Chocolate rosin taste
Burn 88/100 taste 92/100
Started off even mix of salt and pepper, but towards the end got cleaner shade of white with less pepper. Terp ring fluctuated but was fat af most the cone. Tastes were pleasant, creamy cookie, herbal musky spice, sweet florals. Barley hops veggie funk. Chocolate rosin. Lemon and pine mixture. Gas, diesel.
Effect 92/100 Potency 88/100
Heavy body buzz. Warm, melted, relaxed, heavy. Chest pressure. The face has pressure, headband. Mind is Stoney but has some light energetic thought flow to it, nice psycho-active buzz. Took half the cone to be baked, finishing cone Lasted 2.25 hours. Calming & Nice Pain meds.
Overall 91.5/100
The appeal has changed from last year, bigger harder dense nugs with more trichomes. The aroma is delicious cookie/coffee/gassy. Strong Potency, nice indica effects with good duration! Thanks again to @camincali_ for the 420 blessings and was great to finally meet @bleezeeboy at the drop.
Nothing is ever for sale
#calibudreviews #camincali #sharklotti #strainreview
Sharklotti May 2022 Review
Sharklotti @camstr007 @bleezeeboy
This is a newer updated more dialed in batch of sharklotti, the last batch I reviewed a few weeks ago was good, but some of the things I mentioned in the last review have been fixed and dialed up, so a new comparison review with my last nug is in order!
The first thing I liked better was the texture, this one had more leafy definitions in its density. The outside was softer and squishier, and the surfaces were also more leafy defined with more topographic depths vs the flatter harder outsides previously. This one was much more moist and resinous, while also keeping its 'frozen' crisp finish, signaling a perfect balance in the dry/ cure. The aromas were not distinguishable as being different from previous batch review, same coffee hazelnut creamy cookie chocolate terps with the gassy diesel fuel layer mixed with the pungent burnt skunky/ freezer burnt gelato/ burnt rubber backing. But the burn was also much better this time, upgrading its ash color from salt and pepper split, to mostly pure white ash, little bit grey, very rare paper flakes, last time terp ring was strong, but would fluctuate, But this time the terp ring was fat and strong the whole way through, with more chameleon colored oil ring, shading from clear to brown to black depending on the angle. The taste were slightly stronger this time, but still the same coffee creamy cookie gassy terps, the burn was cleaner, so the effects were also cleaner and more full, the potency was also kicked up a little bit..
let's see how this new batch compared!
Old Appeal:91/100
New Appeal 95/100
Old aroma 93/100
New Aroma 93/100
Old burn 88/100 Old Taste 92/100
New Burn 94/100 New Taste 93/100
Both Drypulls 92/100
Old Effect 92/100 Old Potency 88/100
New effect 94/100 New Potency 92/100
Old overall 91.5/100
New overall 93.75/100
Very solid improvements, mostly in appeal, & burn, with slight increases everywhere else!. BLESSED to have cams support, blessings, & appreciation. Very fire, with low tickets.
Nothing is ever for sale! Photography and reviews only!
#calibudreviews #sharklotti #camincali #camstr007 #comparisonreview #strainreview #hallofflowers2022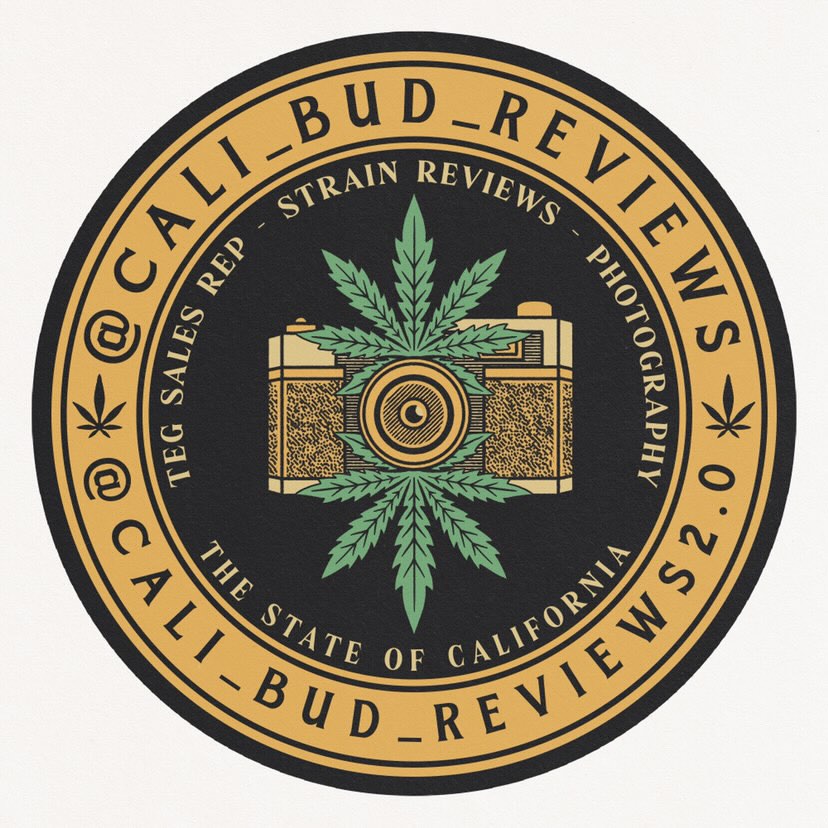 Advertisements