Strain Review: Skunk Superhero by Ascend (Ozone)
Good morning its FSC back with another cultivar! 🚀
Lineage/Genetics: Unknown
Original Breeder: Cookies Fam Genetics
Skunk Superhero Strain Review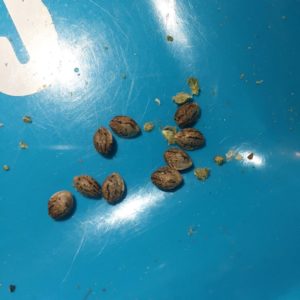 Theres just so much to say..
First off this is Skunk superhero grown by @ascendwellnessholdings @ascendcannabisco who is a grower for @cookiesenterprises cultivars in Illinois and I don't know what they did here.
One big dank looking nug FILLED WITH SEEDS🧐🧐. Not only that, this was the most one dimensional bud I have smoked in a long time.
No noticeable terpenes and a very weak high and I was so disappointed. What makes it worse is I was charged nearly $75 🤬 and after I tried to return it to @sunnysidedispensary @crescocannabis location I was turned away by a very confrontational staff who claimed the quality of the cannabis is not guaranteed and I should be happy to find seeds. I truly found there was no accountability for the quality and horrible customer service I will never buy Ascend products again. 😔
Sorry but skunk superhero gets a super 0/10 👎🏽 …
…
…
#fsc420 #cannabis #legalcannabis #420 #medicalcannabis #terpenes #catfish #heartbroken #marijuana #cookies #dispensary