Strain Review: Whoa Si Whoa by Honeydew Farms
Happy Tuesday my smoker family! Hope you are tokkin some fire 🔥 on this summer day!
Today we are going to talk about some extreme killer cannabis I smoked at @barbarycoastlounge earlier this year.
"Whoa-Si-Whoa" by @honeydew_farms quickly caught my attention listed at 30% THC and the highest on the menu at the time. 🤩
Lineage: The White x Do-Si-Dos
Grower: Honeydew Farms
Original Breeder: Cannarado Genetics
Dispensary: Barbary Coast
Honeydew Farms Whoa Si Whoa Strain Review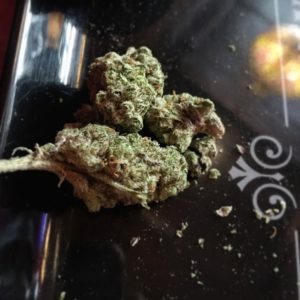 The bag appeal was sub par but taught me not to judge a book by its cover.
This thing smoked like a champ it was gassy, it was dank, it was kill 😵😵!
You immediately get the sensation that you are smoking top shelf cannabis 👑. I felt the heaviness sensation set in fast matched with intense euphoria.I truly enjoyed smoking this cultivar and the staff at the dispensary was not only helpful but impressive and provided a great experience. 🤝
Whoa Si Whoa scores in at a 9/10. 🔥
…
…
…
#cannabis #legalcannabis #medicalcannabis #sanfrancisco #california #barbarycoast #honeydewfarms #fsc420 #terpenes #thc #dispensary #topshelf #euphoria
Advertisements