Strain Review: Strudel by THE TENco
The Strudel strain from @theten.co @_team10extracts_ @_z_u_s_h_i
Lineage/Genetics: Animal Mints x Gelatti
Original Breeder: THE TENco
Grower: THE TENco
Strudel Strain Review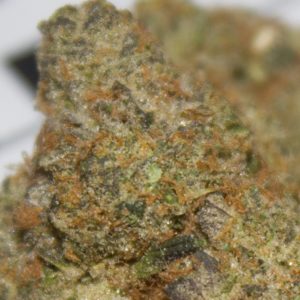 I must say this strains terp profile definitely had me trippin. I open the bag and smell what is like toaster strudel frosting met with gassy manure upon exhaling. Definitely gave my nose a run for its money. I could sit there and smell it all day. The taste was superb as well, much like a gassy cinnamon roll that was kinda spicy yet cool.
I love the way these buds look and Ten co couldnt have done a better job processing them for human consumption. Again everything from them was a bit stickier than I prefer but did not deter me from or affect me smoking it. The effect I had was mellow but lazy at the same time, very relaxed.
Definitely a solid a choice for the headstash.
#cannabis #cannabiscomunity #weedshot #nugshot #nugshots #weedporn #420 #dank #kush #cannabisconnoisseur #photography
Advertisements