Strain Review: Triple Chocolate Chip by High Noon
I smoked a bunch of this @high_noon_cult Triple Chocolate Chip before I started writing this review, so if it gets a little weird, that's why
Lineage/Genetics: Mint Chocolate Chip x Triple OG
Original Breeder: Exotic Genetix
Grower: High Noon Cultivation
Dispensary: Tetra Cannabis
Triple Chocolate Chip Strain Review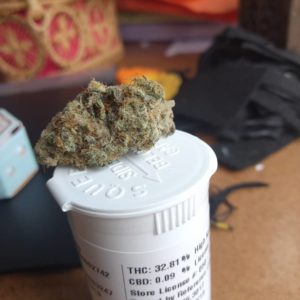 This weed. Honestly. I have few words. Then a lot of words. It's so amazing. It's basically perfect. I think it may be perfect. Yeah. It's perfect.
I don't know the genetics, but every strain I've had with Chocolate in the name has felt like, for lack of a better description, classic weed. The effects are what someone with no cannabis experience would expect, minus the negatives. It's giggly and euphoric, stoney and relaxing, creative and care free. Great for movies, TV, and turning a good time into a great one.
The growers put out some of the best heat in the game, and I can't sing their praises high enough. Whenever I see some fire on the shelves at @tetra.pdx, that @high_noon_cult label on the jar is an extra selling point. "Oh, it's High Noon? Fuck yeah, hit it up".
THC: 32.81%
CBD: 32.81%
.
.
.
#portlandweed #highnoon #highnooncult #highsociety #highgrade #weedporn #cannabiscommunity #weedporndaily #weedstagram420 #oregoncannabis #OMMP #medicalmarijuana #Medicate #pnwstoners #oregonweed #justblazeig #portlandcannabis #weshouldsmoke #wedontsmokethesame #topshelf
Advertisements