Strain Review: Tropicanna by Cannabiotix
Tropicanna by CBX.
Lineage/Genetics: Orange Crush x SFV OG Phenotype #17
Original Breeder: Cannabiotix
Grower: Cannabiotix
Cannabiotix Tropicanna Strain Review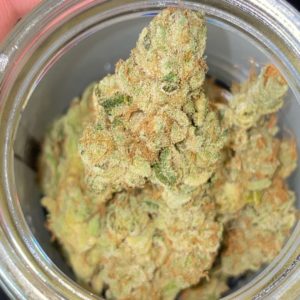 9/10
Best sativa Ive ever had hands down. I had this one for a while and had forgot to review it which is why the date is somewhat older but it did not play a role at all with this weed. Fresh soft and sticky buds which were more of a longer structure then round.
Nice light green covered in crystals with a good amount of orange hairs. Super tangie citrus smell with a little sweetness. Smoke was crazy smooth especially with the tangie flavor made it really enjoyable.
Very euphoric high instantly uplifted my mood I would say and very balanced for me even tho it did get behind my eyes a little it wasn't super intense. I would say this is a perfect day time strain to smoke and keep going definitely looking forward to picking up some other strains from them.
#CBX #cannabiotix #tropicana #420 #connectedsacramento #710 #cookiesorbetter
Advertisements