Strain Review: Forza #57 by Fiore Genetics
Forza#57 by Fiore Genetics.
Lineage/Genetics: Cherry Pie x Sundae Driver
Original Breeder: Fiore Genetics
Grower: Fiore Genetics
Forza #57 Strain Review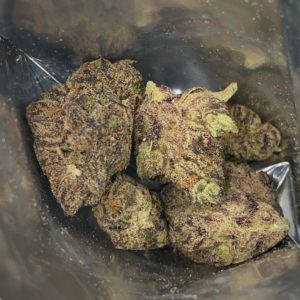 6.5/10
Sliced this bag open and got hit with a super citrus and pepper smell did remind me a lot of forbidden fruit lol. Nugs were super dense despite looks broke down keefy like but I wouldn't say it was dry. Super crazy structure nug was sticking out in a bunch of different ways very purple/green look with a very few orange hairs.
Smoke was mostly smooth with a few hiccups but it might of just been my wrap. Tasted very earthy with pepper but half way through it did sweeten up a little bit. High was very even as well for most part but halfway through it did creep more into my eyes. Very relaxing I would say a good one to end the day with. Even tho it isn't my ideal flavor palette I enjoyed it for the most part.
#fioregenetics #forza #420 #710 #cookies🍪 #cookiesorbetter #exoticreview
Advertisements