Strain Review: Znackz by Fire Drops
'Znackz' / 🍪🍬
Lineage/Genetics: (Chauffeur x Runtz)
Original Breeder: Uncle Dad Vibes
Grower: Fire Drops
Terpene Profile: Unknown
Znackz Cannabis Cultivar (Strain) Review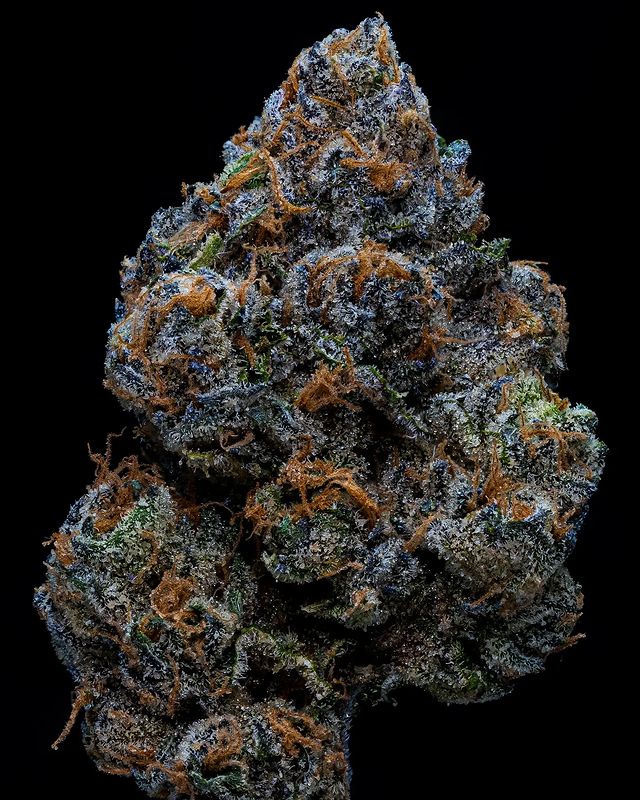 Good afternoon to all you lovely folks out there! I hope you all enjoyed the weekend and that your week is going well so far ✌🏻 Today we have a strain that until just a couple months ago I had never tried, let alone even heard of. But now, I can easily say it's quickly become one of my top 5 strains of the year hands down. This potent blend of Chauffeur and Runtz, bred by @uncledadvibes and grown by @firedrops offers a unique and delicious mix of terps as well as some strong, knockout effects.
Straight out of the bag I was getting some deep, piney gas notes that were accented by what was somewhat reminiscent of Sherbet terps to me. This had a slight herbaceous quality to it, sitting beneath the deisel fumes, giving them a musty edge. After breaking some of the beautiful nugs apart and grinding them up I noticed there was a sharp and sudden increase in the level of gas terps in the aroma. This is where those classic sweet, sugary Runtz characteristics entered the mix; complimenting those dank and dirty gas notes at the bottom.
Having rolled up a joint I took a few dry pulls and found that I was mostly getting very pungent, gassy Gelato terps with some mild Sherbet notes as well. This was backed up by a dank, Earthy undertone with some hints of sweet Aniseed to it. After sparking up and taking a few tokes I felt I was getting a flavour that was best described as a 'sweet OG'. Just like on the nose, my palate was getting coated by a thick layer of dank and musty gas notes with a sweet candy-like edge.
This flavour continued nicely throughout the joint, producing a clean and smooth smoke – towards the end I started to taste some Earthy hash notes mixing in with the piney gas. All of this still accented nicely by those sugary Runtz terps on the top; a beautiful blend of notes! If you think it sounds like the flavour department packs a punch then be warned – expect some hard-hitting, sedating effects that will have you sent straight to a realm of relaxation 😌
I started to feel the effects of this strain almost immediately – at first hitting me in the chest and bringing about some pressure behind my eyes. This came on with a slight head rush, giving me what felt like a good buzz that then quickly developed into a deep body high; a truly stoned state of relaxation. This inevitably led to a typical couch-lock scenario – Netflix binging and biscuit tin raiding. This, to me, felt like a perfect strain for an evening session with (or without) your friends to get well and truly baked off of.
The depth of flavour offered up from this great blend of terps had me from the get go, once the power of the effects hit me I was sold. Not that strength says it all when it comes to strains of course, but when it can deliver on all fronts and in such a big way then it's certainly worth a try! There really is no wonder why this particular bit of flower is so high in demand right now, if you manage to get some for yourself then you'll understand why. Hats off to @firedrops for smashing it on this one 👏🏻 🔥
Advertisements