Strain Review: Zolato Cake #4 by PassMeTheGas
'Zolato Cake #4' / 🍭🍰
Lineage/Genetics: (Zowah x [Gelato 33 x Zkittlez Cake])
Original Breeder: Peng Man Farmz
Grower: Pass Me The Gas
Terpene Profile: Unknown
Zolato Cake #4 Cannabis Cultivar (Strain) Review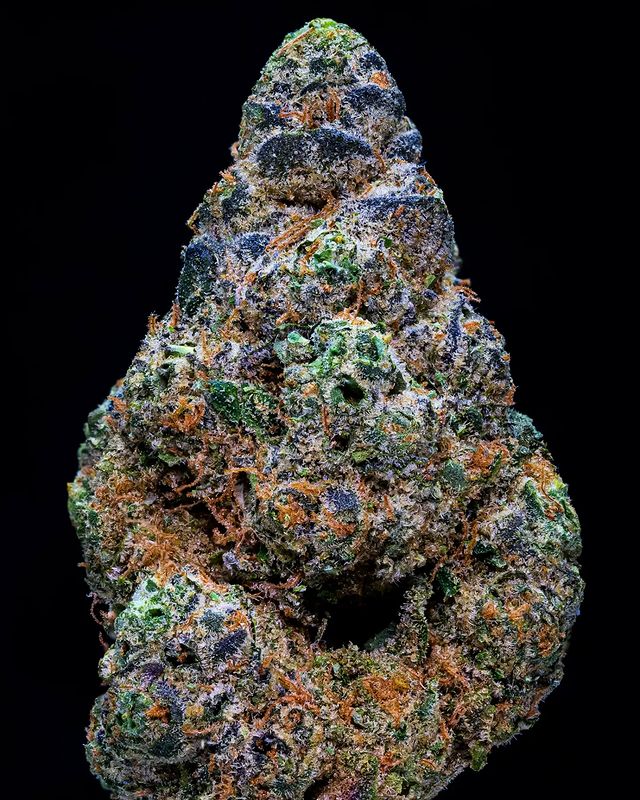 Good evening and a happy Saturday to all you fine folks out there! I hope everyones week has gone well and that you're all staying blessed and baked 🙏🏻 Today we have a a strain that I personally found to be quite the treat as far as my taste is concerned – 'Zolato Cake'. Originally bred by @peng_man_farmz and grown by @pass_me_the_gas – this delicious bit of flower has some of my personal favourite genetics behind it; so it's no wonder I took to it immediately! 🙌🏻
Upon opening up the tin I was getting a potent mixture of sweet and creamy cake terps on the nose with a hint of dried fruits. The overall characteristics of each of the immediate strains that were crossed to produce this one were all noticeable yet subtle upon first inspection. After grinding up some of the buds the aroma got gassy and dank very quickly, expressing the Gelato and Sour Diesel side of the terps clearly. This felt like a straight-up perfect balancing act of the Zowah and Gelato 33 profiles that paired together beautifully.
After rolling up a joint I found that the dry pull offered up a dank and herbaceous gas-heavy flavour; this was accompanied by a slight hint of fruity Zkittlez sweetness that accented those deeper aforementioned notes very nicely. After sparking up my joint and taking a few tokes I noticed that the flavour was very much Zowah-dominant; sharp, sweet and sour fruity notes sitting on the top with some less pronounced, but obvious characteristics of doughy, creamy Zkittlez Cake terps making up a great base underneath 🍦
The sweet and gassy Gelato notes and the Sour Diesel notes from the Zowah combined beautifully – accented by the more fruity Zkittlez terps. I must say, out of the three different strains that @pass_me_the_gas kindly sent to me to photograph; this one was probably my favourite in terms of overall flavour profile! The effects were pretty strong and quick to kick in – initially coming on with a head high and a burst of euphoria.
This maintained for some time nicely, giving off an enjoyable cerebral buzz, but eventually fizzled down slowly and was ultimately followed by a pleasantly relaxing body high. This was a lovely transition of your typical 'high' effect into a more 'stoned' sensation; a perfect combination in my opinion. On that note, I have to say that all in all this was a quickly developed love affair between myself and this strain.
From the satisfying and moreish flavour profile to the well rounded effects, this bit of flower ticked all the right boxes for me and I'm sure that if you like the sound of what you've read here, it'll certainly do the same for you! Hats off to @peng_man_farmz for doing us the grand favour of breeding this fine cut into existence and to @pass_me_the_gas for doing an outstanding job on growing her to such a high standard 👏🏻 🔥
🧬 @peng_man_farmz 🌱 @pass_me_the_gas #zolatocake #pengmanfarmz #passmethegas #budshots #uktopshelf #nugshots #macrophotography #cannabis #weed #cannabiscommunity #trichomes #420 #cannabisculture #weedstagram420 #cannabisphotography #weedpics #weedporn #premiumflower #nugshot #macroweed #nugmag #nugporn #weedworldmagazine #hightimesmagazine #skunkmagazine #leafly #weedmaps #macrocannabisphotography #thebudstudi0
Advertisements