Sunday SAP: Dark Karma by Fig Farms
Sunday SAP — @fig.farms proving to be one of my personal favorites with Dark Karma coming in at 7.3!
Lineage/Genetics: Strange Love x Dutch Treat
Original Breeder: Fig Farms
Grower: Fig Farms
Terpene Profile: Unknown
Fig Farms Dark Karma Cannabis Cultivar (Strain) Review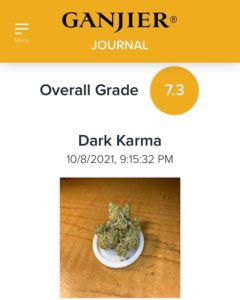 I love consistency of quality.
Really pretty colors on this one. Deep violet with some green, covered with trichomes, and super sticky when you pull it apart and get those spider web strings. It smells like Nutmeg and bananas, with a hint of citrus and new shoes.
The effects are relaxing, both physically and cerebrally, but not completely stoned. I felt giggly and found myself laughing at stupid TV! I also had to scramble and finish my assessment before I finished the jar, so that's a really good sign!
#ganjier #cannabis #sommelier #connoisseur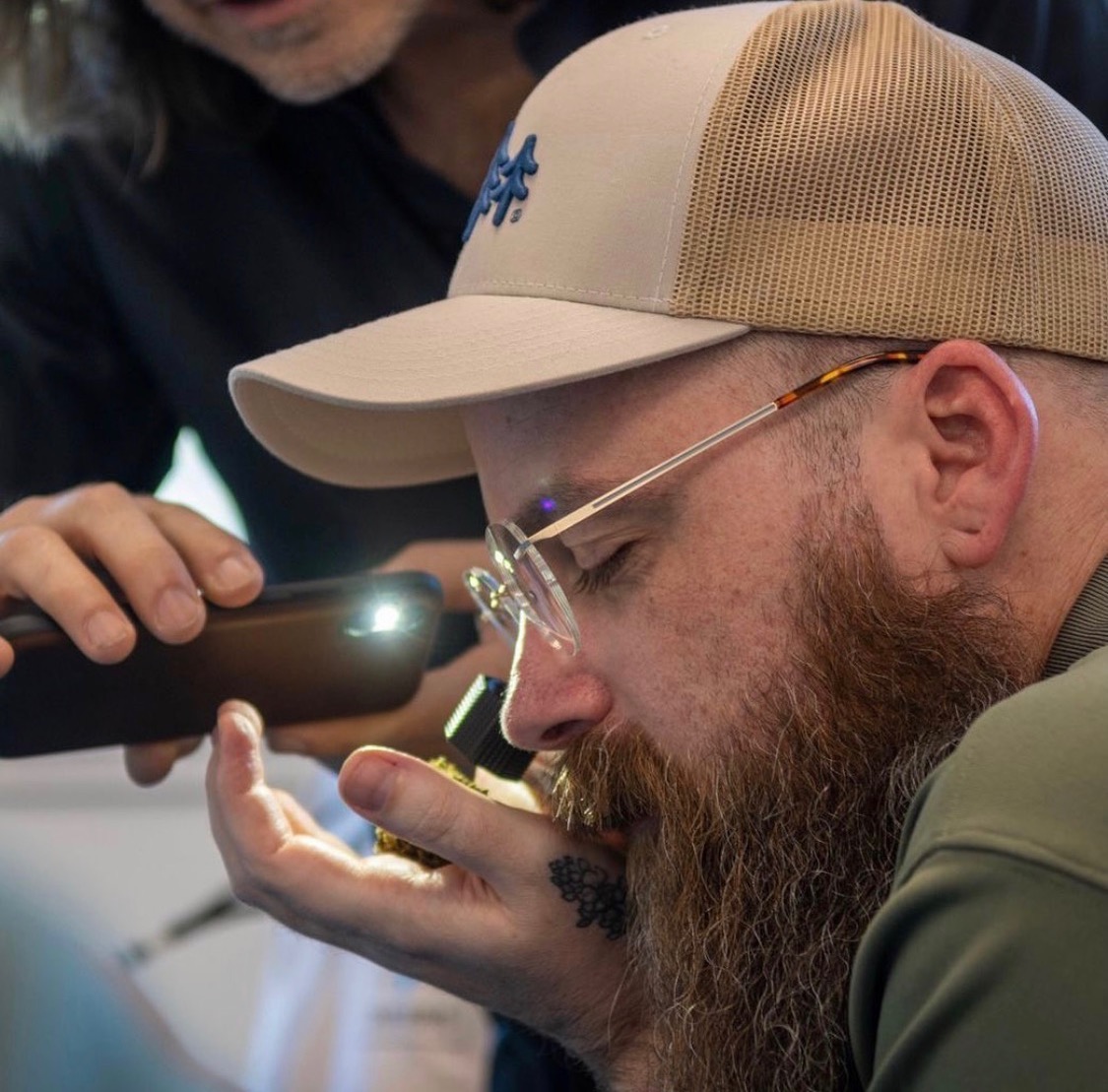 I'm a Certified Ganjier who is passionate about craft and legacy cannabis farms in Humboldt and Mendocino counties. My plant knowledge and expertise cover a range of disciplines such as history, botany, genetics, service, and cultivation while my work history demonstrates technical skills and leadership prowess.
I'm looking for impactful opportunities in Humboldt or Mendocino that will give me energy. Quality assessment is the aspect I'm most drawn to, so maintaining those skills is very important to me. Ideally I'd like to be in a role where I can interact with farmers, budtenders, and consumers, like an on-staff Ganjier at a lounge or maybe for a distributor. Being able to check quality at various stages from farm to retail shelf is huge, but at the end of the day caring about the people I work with is the biggest priority.