Why are Oregon breeders superior?
Oregon breeders are in a class of their own. With personal use and possession fully legalized and residents being legally allowed to grow 4 plants in their homes since 2015, the cultivation of cannabis in Oregon has seen incredible growth over the last decade. The nature of Oregon is one of self-sufficiency. With moderate temperatures, loamy soil, plenty of rain, and a rich history of agriculture, the river, land, and air all lend to an ideal climate for agricultural endeavors, including cannabis cultivation. Naturally, a few cultivators found a niche they excel in, breeding Oregon genetics. We must give a nod of praise to the mom-and-pop cannabis farms that have been operating and developing genetics throughout prohibition. Here are three Oregon breeders who have consistently shown up for the community and have provided genetics that will last generations.
Oregon Breeders you should watch:
Oregon Breeder's StaeFli Seeds is the epitome of regenerative, home-grown, sustainable cannabis seed farmers. They pride themselves on growing food and herbs in the same raised beds they cultivate their cannabis. With biologically intelligent and diverse soils, their ecosystem utilizes as many closed-loop systems as possible, including growing its nutrients for inputs. As focused breeders, their niche is in Southern Oregon outdoors that washes for rosin, and yields the frostiest, terp-focused flower Oregon growers have seen in years. Some of their highlight strains are; Breadstix, Sherb Bait, JiffyCake, Jifflez, and Garlicot.
A rather in demand breeder is Archive Seed Bank, who was founded in Oregon in 2011 and has since continued to release winning cultivars. Their focus is on stabilizing genetics that offers mass-market appeal, while still meeting the needs of the growers where yield and higher THC tests are always of focus. Improving on varieties time and time again, their ability to make genetics like Zkittles more available to cultivators by expanding its genetic line has created the possibilities for more growers to experience these genetics. With Archives OGKB being one of the parents to Do-Si-dos we may not have known who created the cultivar, but we've all heard of the strain. Highlighted strains from Archive Seed Bank are; Rainbow Belts, Ginger Tea, Corn Cob, Tropical Fusion, Polynesian Thin Mint, and Moonbow.
A new up and coming breeder is Güd Gardens. Historically, a women-owned and operated farm and production facility nestled along the Rogue River in Southern Oregon. They specialize in fine flowers cultivated in three growscapes: indoors, greenhouse, and full-sun outdoor. Gud Gardens emphasizes healthy soil, the right growing conditions, and the watchful eye of the farmer, the cannabis plant will consistently yield amazing flowers: no force necessary. In recent years Gud Gardens has begun a rigorous breeding program to build and expand its cultivar library and build upon legacy genetics. This year they are releasing their first hunted cultivar "Elon's Yacht" a cross of Tropical Fusion and Galactic Runtz. This strain was a winner indoors, and for rosin washing, a "unicorn" in crossing off more than one box. In addition, keep your eyes out for; Spiked Pineapple, Double Swiss Burger, and Frozen Sangria.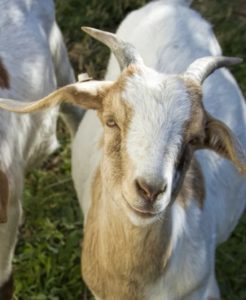 As the market continues to shift and farms are having to grow more competitive in their cultivar choices, many are diversifying their businesses by making seeds themselves. While Oregon heirloom strains are always going to be sought after, as time progresses, genetics adapt, and people breed more aggressively altering cultivars forever. The ability to curate a collection of strains, and to have a library of genetics to reference for breeding keeps cannabis alive and growing. So, cheers to these breeders for continuing the legacy of cannabis cultivation in our unique terroir and environment. It's truly only the beginning.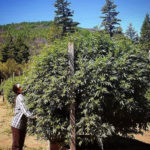 Callahan is the Assistant Manager and Communications Director at a largescale recreational cannabis farm and processing facility in Southern Oregon. If she's not hunting for the best cultivars in the garden, she's writing about them online.
Advertisements