Concentrate Review: Grape Durbs RSO Shatter by RSO+GO
Dope Cup Winner Grape Durbs RSO Shatter.
Lineage/Genetics: Grape Pie x Durban Poison
Original Breeder: Phat Panda
Processor: RSO+GO
Grape Durbs RSO Shatter Review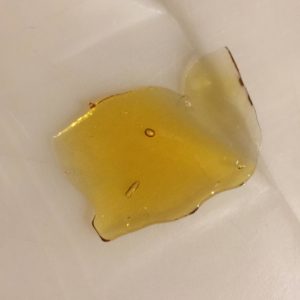 This shatter is so smooth and tasteful and a whole lotta fun to dab from a nectar collector. It's made a little differently than normal shatters.
From what I, know they use alcohol to make RSO and then use a process to evaporate all the alc and air out, giving it a shatter like consistency but from an RSO product instead of CO2 or Butane.
The process also uses less heat than standard distilling with alcohol solvent thus preserving more cannabinoids, terpenes and flavor.
"RSO+Go is an un-distilled, full spectrum oil extracted using 100% pure grain alcohol. This results in an oil containing polar and non-polar properties, giving you the most complete oil on the market today."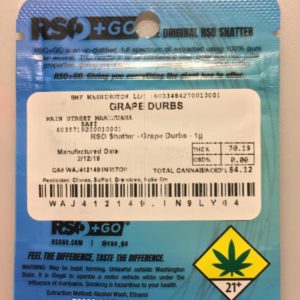 And the combination of strain, flavor, high and innovation to the extraction of cannabinoids won them a dope cup
#RSO #RickSimpsonOil #shatter #fullspectrumoil #extraction #dopecup #dopecupwinner #dopemagazine #cannabinoids #THC #CBD #indica #GrapeDurbs