Concentrate Review: Melted Strawberries Live Rosin by FUNK Extracts
Lineage/Genetics: GMO x Strawberry Guava
Grower/Processor: Boring Glory/FUNK Extracts
Dispensary: TJ's On Powell
Melted Strawberries Live Rosin Review
This FUNK Extracts x Boring Glory Melted Strawberries (GMO x Strawberry Guava) live rosin batter had a pleasant fruity funk aroma that was sort of like a chalky candy 🍓🥭🧄🍬 The nose was a bit light but it had a complex and unique profile. The batter had a nice beige color to it and excellent texture.
The flavor was quite a bit stronger than the aroma 😋 Very fruity flavor with some nice funk notes to it as well. The Melted Strawberries dabbed reasonably smooth with just some minor harshness to note. The batter burned exceptionally clean when I tested it in my e-rig, leaving no visible particulate behind 👍🏼
The high was strong, stoney, and quite stupefying, with a light headband effect. This was one of those products that was hard to write a review for because I kept getting distracted as I was writing it 😅 It also gave me some nice full body relief that really helped with some soreness I had in my legs 🤗 Very relaxing all around.
Overall I really enjoyed the Melted Strawberries from FUNK Extracts and Boring Glory 🔥 The flavor was strong and enjoyable despite the aroma being a bit light and the effects were nice and potent 😊
Made 6/22/22
Tested 7/5/22 Chemhistory
TJ's on Powell
Honest Reviews 🕵️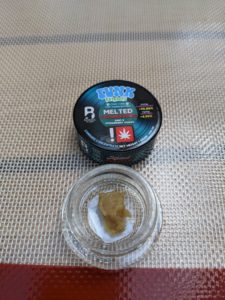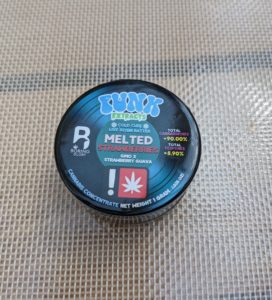 —————————————-
Do not operate a vehicle or machinery under the influence of this drug
For use only by adults twenty-one years of age and older
Keep out of the reach of children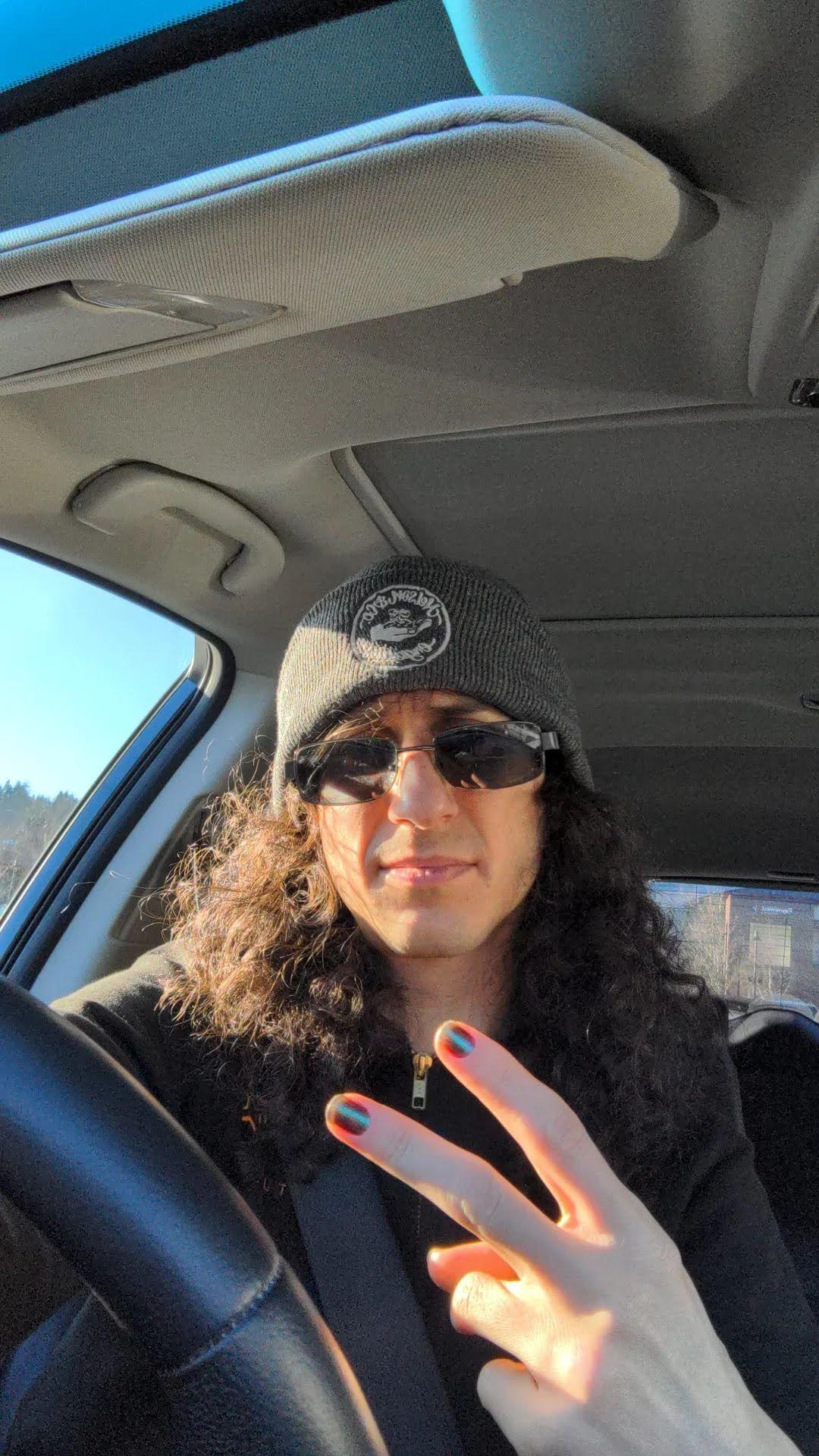 Find more of @thesophisticateddabber's work at thesophisticateddabber.blogspot.com