Concentrate Review: Seattle Sour Kush Live Resin by Dabstract
GEMS
&
JUICE
◆◈◆
Seattle Sour Kush Live Resin from the Labs of Dabstract.
Lineage/Genetics: Sour Kush
Original Breeder: Unknown
Processor: Dabstract
Seattle Sour Kush Live Resin Review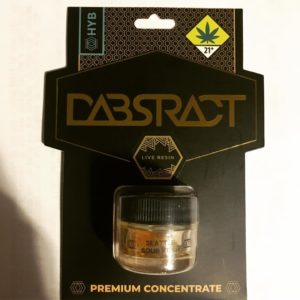 Their extraction methods preserve the "strain-specific, 100%-cannabis derived terpenes." flavors and health benefits. Live Resin contains activated THC crystalline structures and are a blast to toke!
STRAIN: Seattle Sour Kush
AROMA: Piney. I think it smells exactly like pine tree sap.
FLAVOR: Sour. Almost like eating a Green Sour Skittle.
EFFECTS: [Sativa Dominant] Hybrid: Happy, Uplifted and Creative. Compare to Sour Diesel.
FOLLOW: @labs_of_dabstract
.
.
.
.
.
.
.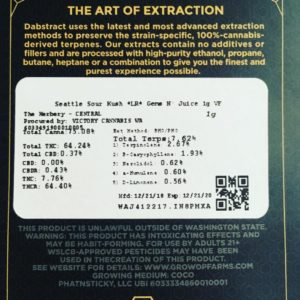 #Shiney #420 #i502 #420Society #Hemp #Weedstagram #LegalCannabis #Kush #Legalizeit #RecreationalMarijuana #cannabisculture #CBD #THC #Terps #Terpenes #710 #hotbox #WeedPorn #710society #Weed #Cannabis #industrialHemp
Advertisements