Concentrate Review: White Tahoe Cookies Cured Resin by Dab Society Extracts
It's Sunday, and this isn't shatter, so I guess this isn't technically a #shatterday post, but I bought it on Saturday, so fuck your rules.
Lineage/Genetics: The White x Tahoe OG x Girl Scout Cookies (Unknown cut)
Original Breeder: Archive Seed Bank
Processor: Dab Society Extracts
Dispensary: Treehouse Collective
White Tahoe Cookies Cured Resin Review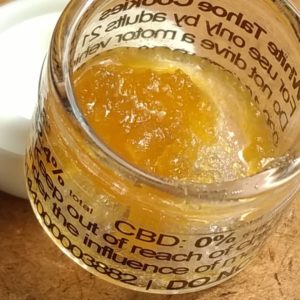 This @dab_society_extracts White Tahoe Cookies cured resin absolutely wrecked me last night. I left my torch on the banger a little too long and…oof. One of those dabs where you gotta just sit and groan your way through the after effects and hope you don't die. Flavor was great, and the high was quite enjoyable. Got me right to sleep. For $15 out the door on sale, definitely a worthy snag.
THC: 62.4%
CBD: 0%
Total Terpenes: 12.6%
.
.
.
#710society #710community #710life #whitelabelextracts #dabsociety #710 #bhombingamerica #portland710 #portlanddabs #pnwstoners #BHO #crumble #curedresin #dailydabbers #aviddabber #extracts #dabporn #westcoastdabbers #errl #Medicate #cannabisconcentrates #OMMP #medicalmarijuana #cannabiscommunity #wedontdabthesame
Advertisements