Cultivar Review: Ambrosia by Maven Genetics
Sunday SAP — There's a soft spot in my heart for the folks @mavengenetics for creating Ambrosia.
Lineage/Genetics: XXX OG x Brulee
Original Breeder/Grower: Maven Genetics
Terpene Profile: Unknown
Ambrosia Cannabis Cultivar (Strain) Review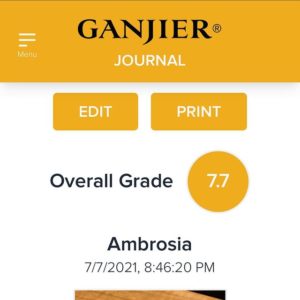 Scoring a 7.7 on my #ganjier #SAP, this was my highest ranking flower up until a week ago! (Quick side note: my top 3 scores all come in black jars.) It's very strong, very complex. I picked out smoke, nuts, earth, petrichor, and traces of guava on the tail. The flavors didn't quite catch up to the aroma, but this a full-bodied and smooth smoke! All those sparkly, pale golden trichome heads ensured me it would be. Nice body high hits almost immediately, then mellows to a cerebral buzz, almost euphoric, and left me relaxed much later. Rarely do I seek the same cultivar twice, but man, this is definitely one of those times!
#ganjier #cannabis #sommelier #420 #smoke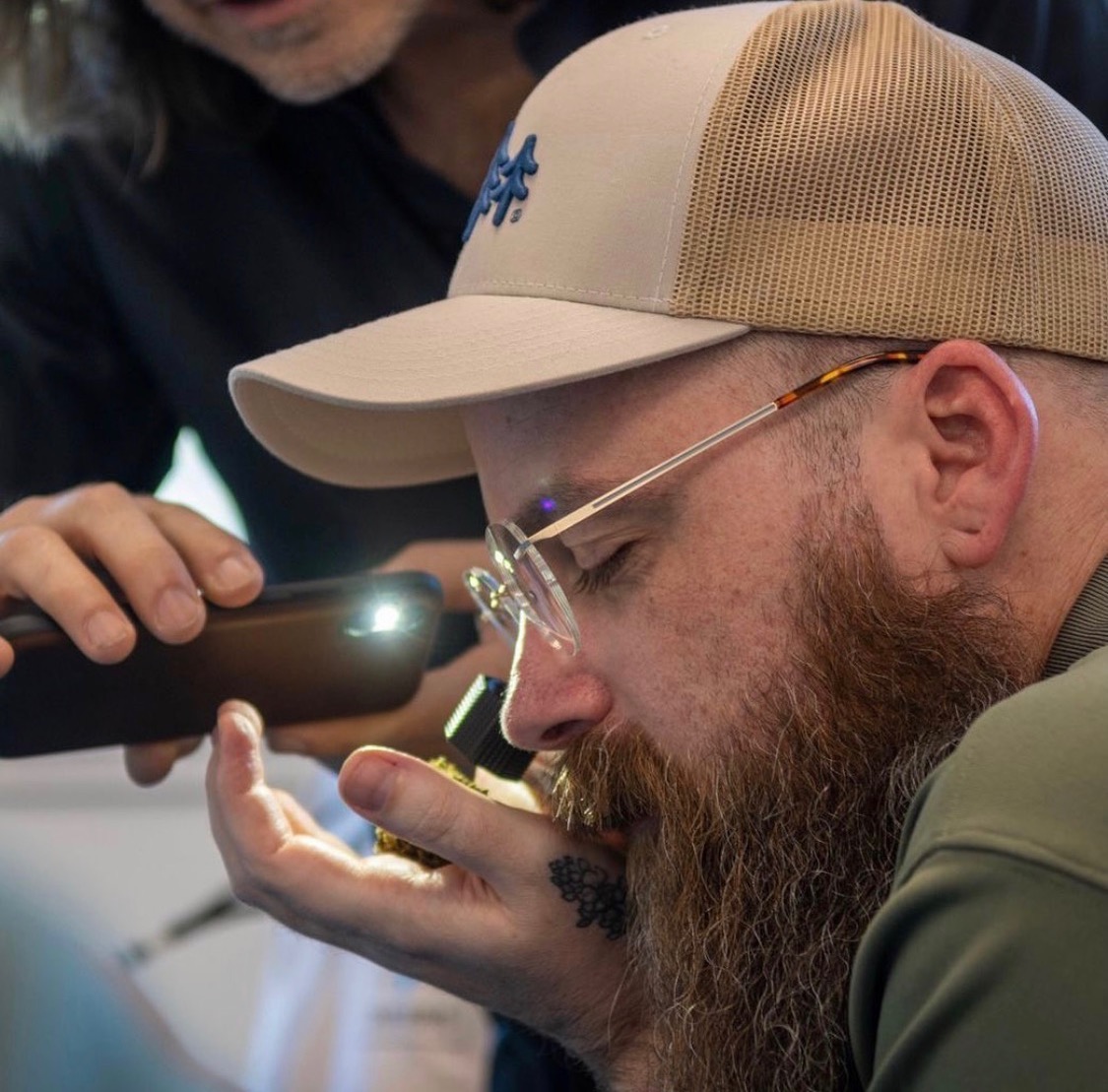 I'm a Certified Ganjier who is passionate about craft and legacy cannabis farms in Humboldt and Mendocino counties. My plant knowledge and expertise cover a range of disciplines such as history, botany, genetics, service, and cultivation while my work history demonstrates technical skills and leadership prowess.
I'm looking for impactful opportunities in Humboldt or Mendocino that will give me energy. Quality assessment is the aspect I'm most drawn to, so maintaining those skills is very important to me. Ideally I'd like to be in a role where I can interact with farmers, budtenders, and consumers, like an on-staff Ganjier at a lounge or maybe for a distributor. Being able to check quality at various stages from farm to retail shelf is huge, but at the end of the day caring about the people I work with is the biggest priority.