Cultivar Review: Panama Red by State 3
State 3 is a small family farm that grows indoor small batch craft cannabis using their organic State 3 soil system. They grow genetics selected for flavor and effects as well as bringing a line of rarely seen Sativa Landraces they call State 3 Classics to the rec market. The State 3 soil system uses organic, locally sourced, ingredients, including worm castings from We Got Worms and insect frass from Chapul Farms, which are in the same neighborhood as State 3. With just as much love and attention to detail paid to the post harvest procedures as the genetic selection and growing methods, it's clear from the flower I tried that State 3 is focused on growing high quality cannabis.
Lineage/Genetics: Sativa Landrace
Grower: State 3
Dispensary: The Potland
Panama Red Review
This Panama Red (Sativa Landrace), grown by State 3, had a strong fruity woody/earthy aroma that was pretty unique 🍍🪵 The buds were tightly structured but not overly dense, dark green and purple with dark orange pistils, and totally covered in trichomes. Some really beautiful looking flower all around 🤩 When I broke into the nugs I got a strong skunky smell in addition to the woody fruit 🦨
The flavor of the Panama Red was strong woody fruit with notes of skunk 🪵🍍🦨 and it was pretty smooth to vape. The vapor was nice and thick and lasted a longer than average amount of time 💨💨 but I found the flavor falling off well before the end of the bowl.
The effects were nice and uplifting with great mood elevation starting midway through my first bowl. I got a noticeable head change with some light relief for my body as well and two bowls had me good to go while leaving me pretty clearheaded 😊
Overall I definitely enjoyed this Panama Red from State 3. I'm not usually big on the Sativa Landraces but this one had some unique flavors and medicinal effects that I found myself enjoying 😊 Have you tried any of the sativa landrace varieties from the State 3 Classics line?
Harvested 8/11/22
Tested 8/30/22 3b Analytical
Honest Reviews 🕵️
This review was done in partnership with The Potland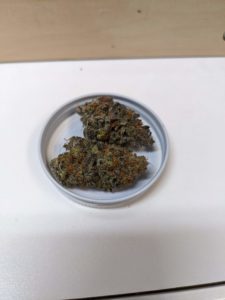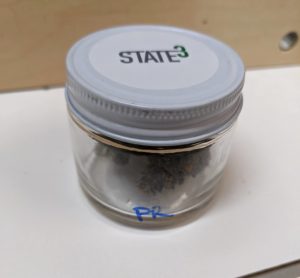 —————————————-
Do not operate a vehicle or machinery under the influence of this drug
For use only by adults twenty-one years of age and older
Keep out of the reach of children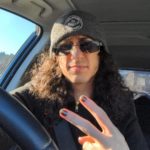 Hi! My name is Ryan and I do honest product reviews for the Oregon cannabis industry under the brand The Sophisticated Dabber. I've doing doing product reviews in Oregon for the last few years now and I have been a cannabis consumer/patient in Oregon for almost 19 years. I run a blog on IG @thesophisticateddabber and also make dab tools with hand turned wooden handles @sophisticateddabtools . Hope you enjoy my reviews!
Advertisements