Cultivar Review: Icicles by State 3
Lineage/Genetics: White Sherbet x Jet Fuel Gelato
Grower: State 3
Dispensary: The Potland
Icicles Review
This Icicles (White Sherbet x Jet Fuel Gelato), grown by State 3, had a strong sweet creamy Gelato aroma with notes of Gassy OG 🍦⛽ The buds were a beautiful dark green and purple with dark orange pistils and we're totally frosted in trichomes 🤩
The flavor was stronger on the gassy side in my vape with a sharp pine note up front followed by nice creamy notes throughout 🌲⛽🍦 The vapor was very smooth and relatively thick with flavor that lasted slightly longer than average.
The effects were strong and stoney in my head with a solid headband effect after two bowls ☺️ Halfway through my third bowl I was sweating and feeling some excellent full body relaxation 🤗
Overall I really enjoyed this Icicles from State 3 😋 The nose and flavor were robust and complex, the vapor was smooth, and the effects were potent and medicinal 🤗 I definitely have to recommend checking out some flower from State 3 if you haven't already 💯
Harvested 8/8/22
Tested 8/30/22 3b Analytical
Honest Reviews 🕵️
This review was done in partnership with The Potland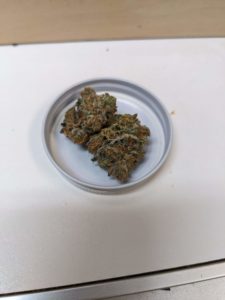 —————————————-
Do not operate a vehicle or machinery under the influence of this drug
For use only by adults twenty-one years of age and older
Keep out of the reach of children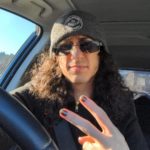 Hi! My name is Ryan and I do honest product reviews for the Oregon cannabis industry under the brand The Sophisticated Dabber. I've doing doing product reviews in Oregon for the last few years now and I have been a cannabis consumer/patient in Oregon for almost 19 years. I run a blog on IG @thesophisticateddabber and also make dab tools with hand turned wooden handles @sophisticateddabtools . Hope you enjoy my reviews!
Advertisements