Cultivar Review: SherbRuntz x Blowpops #13 by Bionic Budz
SherbRuntz x Blowpops #13 by @bionicbudz
Lineage/Genetics: The cross is Runtz x Cali Sunset {cali sunset is sherb x blowpops) blow pops(sherb x south Florida og)
Original Breeder: Envy Genetics
Grower: Bionic Budz @bionicbudz
Terpene Profile: Unknown
SherbRuntz x Blowpops Cannabis Cultivar (Strain) Review
.
On 4/20 Washington Square Park, NYC I got to meet cultivator @bionicbudz Aka Hyperfarmer508 based from Boston- NYC. I had spoke to him previously about his work. Lucky me I found him in the park, actually he found me and I got to see this beautiful SherbRuntz x Blowpops creation. It is still currently in a hunt phase.
It still hit the spot and smoked and Taste like a keeper. The smell 👃 derives of a (linalool) rose lavender floral scents, sweet candy, woodsy earth blend with citrus (terpinolene)fruits aroma, with hints of fuel. The palate is a blend of both runtz and blowpop sherb. You can taste the sweetness of the Zkittles, reminisced gdp, in every pull.
It's like a grapefruit(limonene) bubble gum candied, fuel finish. The jar eighth came with an enormous nug accompanied with smaller nugs. I was mesmerized with the appearance. Trichomes stuck in the mountains of beet purple color hues, butternut squash color pistils, spinach color buds.
The structure resembles parent' sherb traits. The effects are medium level cerebral high, medium level body high. The cerebral high starts around 3-4 pulls in.
The body high can be felt more on my legs and knees and back due to my daytime job. It's a great smoke to enjoy after work, perfect for sleep 🛌. I smoked it took me out for two hours. I woke up got some munchies and when back to sleep.
I woke up still feeling the drowsiness of the effects of this cultivar. I smoked it on an organic hemp @rawlife247 . At first It was blowing white ash, then it started turning a mix of salt & pepper. It wasn't a problem because the smoke was smooth on the inhale, no harshness at all. @bionicbudz stands behind his work and he was right.
The man is currently on a pheno hunt of this particular flower and more . Stay tuned for more of his work reviewed by me. This classic mixture turned into a good flower with a euphoric controllable high and excellent taste. The highlights is the effects& structure4.7/5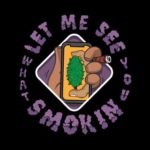 Advertisements