Cultivar Review: Strawberries n Cream by Legacy Growers
Strawberries n Cream
Lineage/Genetics: (Strawberries & Cough x Runtz)
Original Breeder:
Brand: The Legacy Exclusive @thelegacyexclusive
Grown by: Legacy Growers @thelegacygrowers
Legacy Growers Strawberries n Cream Cannabis Cultivar (Strain) Review
Reefa rating :
Smell- ✅
Look-✅
Smoke-✅
Taste-✅
High-✅
Memorable-✅
Bigshout to @ben_allcaps and flower city collective ( I deff got it wrong in the video lol) for valuing my opinion.
Smell- blissful berries n cream
Look- large green nugs blasted with frost. Super sticky to the touch
Smoke- very enjoyable. Inhale smooth and savory. Exhale was also smooth with a thick smoke to it.
Taste- savory, very on par with the name with a flavor reminiscent to a gelato 45.
High- settled in very subtly. As you smoke your mind easily loses focus( at least I did lol). I call this one a mild high cuz I didn't get super sedated but I was super relaxed.
Memorable- what made this one memorable was how on par the name and bag appeal was to the smoke experience. I mean first few hits tasted like desert weed. That plus a smooth, clean, flavorful inhale and exhale does it! I mean sheesh what a great tasting cultivar 💯
#robbreefa #reefaradio #strainreviews #nyccannabis #explore #explorepage #nysgrowers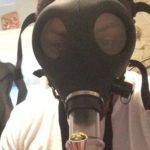 Cannabis Content 🍃🍃🍃
Best Strain Reviews🤣💯
Under 60 secs♻️
Watch before you buy‼️
One of NYC's Top Stoner💨
Nothing for sale🚫
Content intended for ages 21 and over
Check out more reviews and all the videos by @robbreefa on Instagram! (www.instagram.com/robbreefa)
Advertisements