Strain Review: Cyberfunk by Gus's Real Exotics
Cyberfunk, by Gus's Real Exotics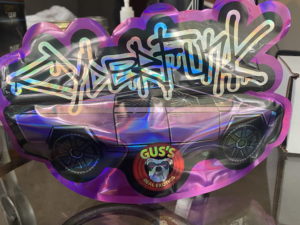 I told all y'all. The block is hot with these summer drops from Gus! Now this is not in collaboration with Tiki, but I can guarantee you that this is straight FIRE.  The bag appeal speaks for the weed itself. This shit is BIG, it is INNOVATIVE, and the next hot thing on the block and dispensary. This weed had one of the most beautiful looks; extremely frosted nugs, green with dark leaves resembling Bubblegum Gelato. Peep the cyber glasses on Gus, this shit is the future. Gus Real Exotics never fails to miss and you can further peep my insights in the review below!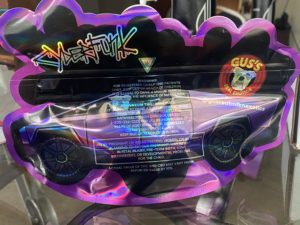 Bred by: Gus's Real Exotics (@gusrealmfknexotics)
Grown by: Regency Specialties
Genetics: Undisclosed gelato (def leaning towards Bubblegum Gelato)
Taste: 10/10 These gelato profiles from Gus are always flavorful as hell. This strain has one of the most funkiest gelato smells, almost herbal tea-like and smells great and pairs well with the smoke. This is a really gassy one and definitely has notes of Bubblegum gelato, it is REALLY strong and gets lost in the inhale which usually isn't a problem for me.
Smoke: 10/10; Gus, what the fuck, dude? When will you ever miss? The breakdown of the Cyberfunk is wicked, it is in between a perfect mix of dense, and lightness. What do I mean by this? It is dense enough in how it shapes the leaf when it was rolled up, and light enough to break down without issue and not even close to grainy. The inhale is strong as hell BUT that exhale!? That exhale is where you get that cough from, and don't bring this shit to a family event, everyone will choke in the best way, I promise you. I recommend smoking this ASAP and this is in my top roster next to Detroit Runtz, for sure.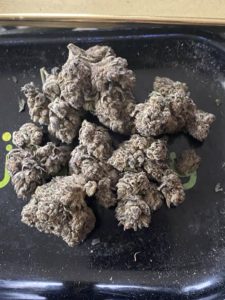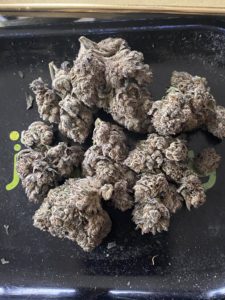 Advertisements