Dab Review: Papaya Live Rosin by West Coast Cure
Coming throughhh- Fresh Press Papaya Live Rosin by @westcoast.cure from @thcsd.co 🏠
Lineage/Genetics: Citral x Ice
Original Breeder: Nirvana Seeds
Grower: Unknown
Processor: West Coast Cure
Terpene Profile: Unknown
West Coast Cure Papaya Live Rosin Review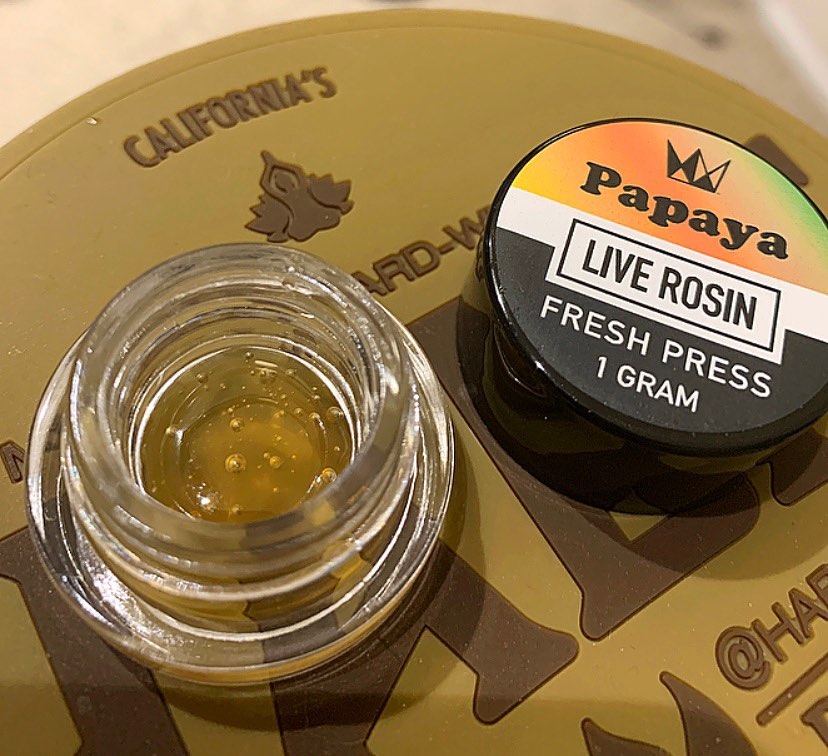 This strain is a ❌ between Citral x Ice and was first bred by Nirvana Seeds.
I LOVE papaya because this EXOTIC indica-dom comes with fruit packed terps from start to finish. WestCoast cure has come through with some hitters- but this is a home run. 🍃⚾️
NOSE: Sweet upfront with notes of sweet mango and papaya; leaving a slight pepper finish on the palate.👃🏼
STYLE: Sauce 🍯
EFFECTS: Calming high with a relaxing mental state. Some eye pressure at peak⬆️
TASTE PROFILE: tropical tropical tropical🌴with SAVORY finish
GRADE: 7.5/10 📈
WBA 🌟
.
.
.
.
.
.
.
.
.
.
.
.
#craftweedblog #weedblog #weedblogger #Southerncalifirnia #Sandiego #sativa #hybrid #indica #highsociety #joints #blunt #rollup #prettynugs #flower #concentrate #dabber #dabrig #craftweedlover #craftmaryjane #420 #connoisseur #fireflower #greenindustry
Advertisements