Dispensary Review: Sofa King Medicinal in Dumont, Colorado
🌿Dispensary Review🌿
Today I had the chance to drop in to Sofa King in Dumont, Colorado!
Sofa King Medicinal (Dumont, CO) Dispensary Review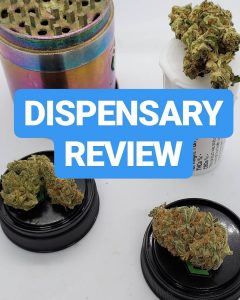 The staff was super friendly, they all seemed to be thoroughly enjoying what they were doing. A lot of times, you run into dispensary staff that kind of rush you through the whole process, but not these guys!
Staff gets: 5/5 🌿🌿🌿🌿🌿
The product selection was decent! They had a few strains of bud to select from, which can be a nice change of pace from a place that has an overwhelming amount. If you're a #dabstar, you'll LOVE their selection of made in house concentrates. (Sorry, I didn't grab any this time!)Not a huge selection aside from concentrates and bud, but hey that's alright!
Product Options: 4/5🤩❤
The prices? 💰 Absolutely great! As far as I saw, there were no 8ths over $30, and they have a great loyalty program! Starting from the first time you shop with them, you're guaranteed 10% off of your future purchases for returning!
@sofakingextracts you'll definitely be seeing me again 🌿💨
#couched #dispensary #cannabisdispensary #dispensarylife #cannasseur #weedreviews #weedlovers #weedstagram420 #420fam #dabs #coloradoweed #budtender #kush #smokeweedeveryday #smokewithme
Alejandro Perez is the owner of CannaQuestions, an educational community for cannabis consumers. Find his page on Instagram @cannaquestions, or visit the official website cannaquestionsofficial.com!
Advertisements