Strain Review: Pyramid OG by OG Medicinals
🌿🌿Product Review🌿🌿
Strain: Pyramid OG
Genotype: Indica 😴
Genetics: Triangle Kush x Diamond OG
Grower: @og_medicinals
Pyramid OG Strain Review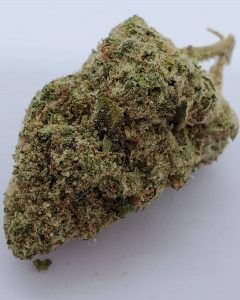 Terpene Profile: Myrcene, Limonene, Caryophyllene
Fire Rating: 5/5 🔥🔥🔥🔥🔥 This is strain is GOOD 🤩 When you pop the lid off, your senses are immediately struck with that earthy, kush aroma common to many indica strains, with vibrant undertones of sweetness. I smoked this with the intention of going to sleep, and was not dissapointed! The effects really set in after about 10 minuets, and I was lulled to sweet sleep while enjoying one of my favorite YouTube channels. Before climbing into bed, I did my nightly yoga routine, and definitely felt the extended relief of my muscles releasing the tension from my day.
Is Pyramid OG worth a try? YES 🙌
Stay high, friends. 🌿💨
#themoreyouknow #strainreview #review #unboxing #weed #weedstayhiigh #weedstagram #420friendly #420 #cannabiscommunity #weedreviews #weedporn #420photography #pot #weedlover #puffpuffpass #passthejoint #bud #weedpics
Alejandro Perez is the owner of CannaQuestions, an educational community for cannabis consumers. Find his page on Instagram @cannaquestions, or visit the official website cannaquestionsofficial.com!
Advertisements