Edible Review: Carefree Chocolate by Nelson & Co. Organics
This Nelson and Co. Organics Carefree Chocolate is made from Fairtrade chocolate and infused with hash rosin from their farm. The package doesn't say vegan on it but it's dairy free and I don't see any ingredients listed that don't fit my diet. In fact the ingredients list is pretty short and the artificial flavoring is the only thing that I would take even the slightest exception with. The outer packaging feels premium and is recyclable, which I like, with a plastic wrapped chocolate bar on the inside.
Brand: Carefree Edibles/Nelson & Co.
Carefree Chocolate Review
The chocolate bar itself looks like a pretty standard chocolate bar that is scored into 10 pieces. The pieces are imprinted with the words "Nelson" and "Carefree" which alternate from piece to piece. Each piece of chocolate is the current standard of ~5mg THC with the entire package containing ~50mg (49.65mg for this batch).
When I opened the plastic wrap I was immediately greeted with a strong dark chocolate smell 😋 Even though I don't eat it as often these days, I really enjoy quality dark chocolate and when I smelled the bar I was ready to go to town on it 😅
The flavor of the chocolate was delicious 😋 As good as any premium chocolate bar I might get from the store. There was a slight cannabis flavor to it but not that unpleasant cannabis flavor you find in some edibles. This was a nice hash flavor that while not distinct, was very good. I'm pretty confident that even those who hate the taste of cannabis in their edibles would enjoy this chocolate bar.
After eating the entire bar 😅 I followed it up with one of my cannacaps, like I usually do for my edible reviews when the dosage is lower than 100mg. As far as the high, I definitely felt some noticeable effects beyond what my normal cannacap dose would provide. It was nice and stoney with solid body relief and a good amount of stimulation from the chocolate. While it ultimately didn't get me to where I would want to be if I was looking to take a recreational dose of edibles, it was quite a bit more medicinal than a lot of the other 50mg edibles I've tried in the past and I enjoyed the effects.
Overall, I was pretty impressed with this new Carefree Edible from Nelson and Co. While it's generally not a product for me (like all current rec market edibles) due to the restrictive dosage laws, I found it to be a high quality product with a premium feel to it. The chocolate was delicious and the high was nice considering the low dosage.
Made 12/8/21
Tested 12/22/21 Rose City Labs
This review was sponsored by Nelson and Co. Organics
Honest Reviews 🕵️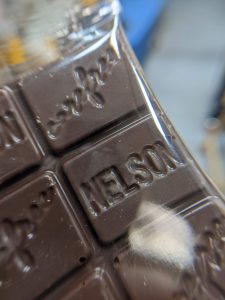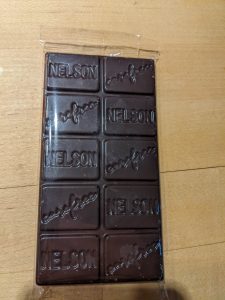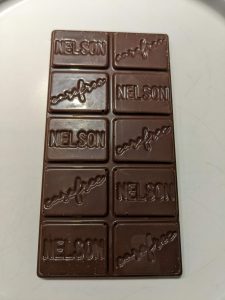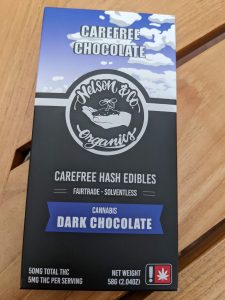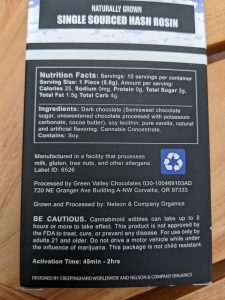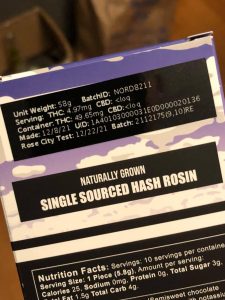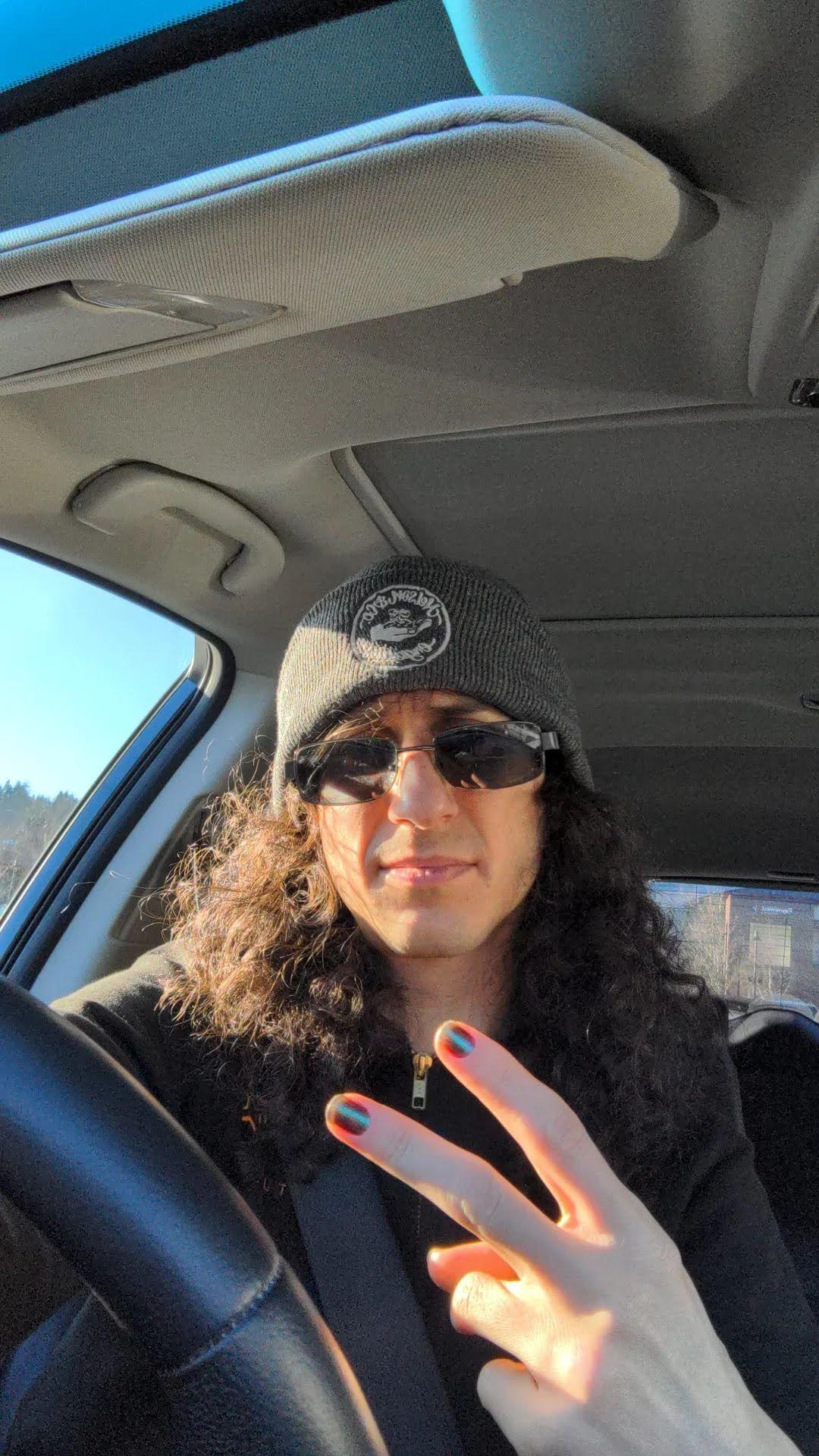 Find more of @thesophisticateddabber's work at thesophisticateddabber.blogspot.com