Strain Review: Black Cherry Punch by High Noon
It's my birthday, and I'm reviewing one of my favourites, Black Cherry Punch.
Lineage/Genetics: Purple Punch x Black Cherry Pie
Original Breeder: In House Genetics
Grower: High Noon Cultivation
Dispensary: Tetra Cannabis
Black Cherry Punch Review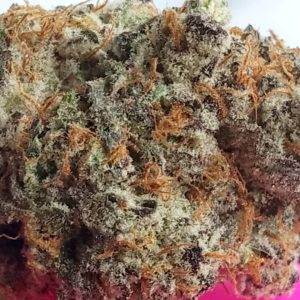 Portland has a lot of dispensaries, and they're all good at different things. @tetra.pdx is one of my favourite shops in town because it fills a niche that suits me very well. Their stuff is always high quality, but lower cost. For that, you generally don't get those magazine cover exotics and shit, but the weed tastes amazing, the highs are never unpleasant, and you don't stress about smoking it too fast. Pair that with budtenders that know me well, and they've made me a loyal customer.
This Black Cherry Punch by @high_noon_cult is an exception to that rule. This weed is exceptional in every way. The flavor is deep and sweet. Berries and juice, not sugar and dough. The high is potent and hungry with a lot of giggles.
I can't possibly recommend it enough. No matter what I go in looking for, if this is on the shelf, I'm buying it.
.
.
.
#highnooncult #pdxcannabiscommunity #pdxweed #pdx420 #420review #OMMP #420lifestyle #strainreview #strainreviews
#wedontsmokethesame #higherthanmost #weshouldsmoke #portlandweedreviews #portlandcannabis #portlandweed #oregonweed #oregoncannabis #oregoncannabiscommunity #weedreviews #topshelf #cannabiscommunity
Check out more reviews by @pdxstoneman on Instagram! (www.instagram.com/pdxstoneman)