Strain Review: Blue Dream x Biscotti #29 by Connected Cannabis Co.
Blue Dream ❌ Biscotti# 29
Lineage/Genetics: Blue Dream x Biscotti #29
Original Breeder: Connected California
Grower: Connected California @connected.california 🌴
Terpene Profile: Unknown
Blue Dream x Biscotti #29 Cannabis Cultivar (Strain) Review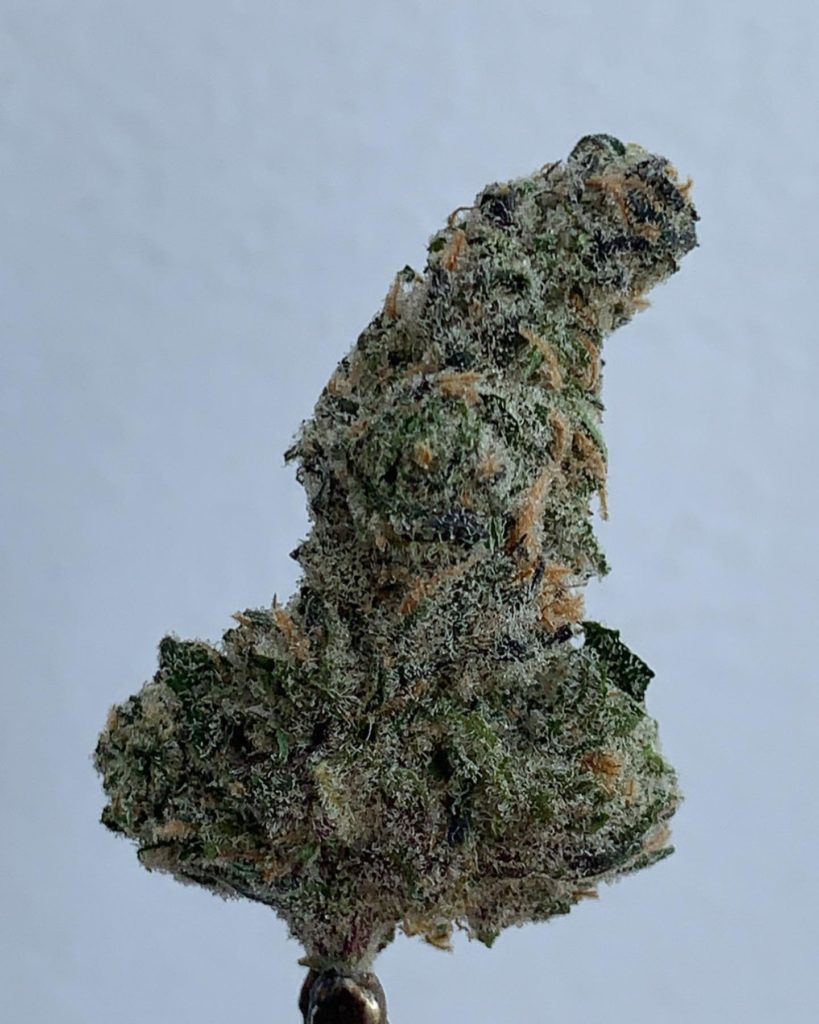 NOSE: peppered berries & cream🧝‍♂️ Strong earthy gassy soil terps linger👃🏼 smells fresh 💯
DRY PULL: Citrus granola up front leaving creamy gaseous terpz on the palate 👅
STRUCTURE: Bold, extended, & protruding nugz with clumps of pumpkin orange hairs. Light green base covered throughout with a sugar coated frosted trich layer. Arid colas with cured structure. Scarce spots of purp- mostly in the grind. Brittle stems & coated sugar leaf🌳
TASTE PROFILE: SWEET citrus with pungent crisp blueberry notes. Peppered cake finish with hints lemon rine & dark fruit🫐Faint salted pretzel terpz linger. Clean & mild inhale with an enjoyable/flavorful exhale 💨
EFFECTS/DURATION: roller coaster effect. Starts as light headed with a strong focus🎯 Mental raciness and minor shortness of breath. Prolonged thought process and extended speech. Effects tapers into a relaxed back and heavy feet with mild euphoria. Dry mouth and suppressed appetite until come down. Prolonged effect 40+ min PEAK high ⏰
GRADE: 8.5/10 🏅
WBA🌟
Look, no one's given BD a proper facelift in sometime IMO. A little more BD dominant than I was hoping for but an excellent execution of mixed effect and complex taste profile. If your a Tiva smoker like me I'd reccomend you add this to the list. Perfect for sesh with the homies or even a solo hike outdoors🏔
I care about what YOU smoke‼️ let me know what your rollin up!!
LOVE
.
.
.
.
.
.
.
.
.
.
.
.
.
.
.
.
.
.
.
.
.
.
.
.
.
.
.
#craftweedblog #weedblog #weedblogger #SouthernCalifornia #Sandiego #sativa #hybrid #indica #highsociety #joints #blunt #rollup #prettynugs #flower #concentrate #dabber #dabrig #craftweedlover #craftmaryjane #420 #connoisseur #fireflower #greenindustry #comnectedcalifornia #cannabisconnoisseur
Advertisements