Strain Review: Guava 2.0 by Connected Cannabis Co.
Guava 2.0 strain
Lineage/Genetics: Unknown
Original Breeder: Unknown
Grower: Connected Cannabis Co. @connected.california
Terpene Profile: Unknown
Guava 2.0 Cannabis Cultivar (Strain) Review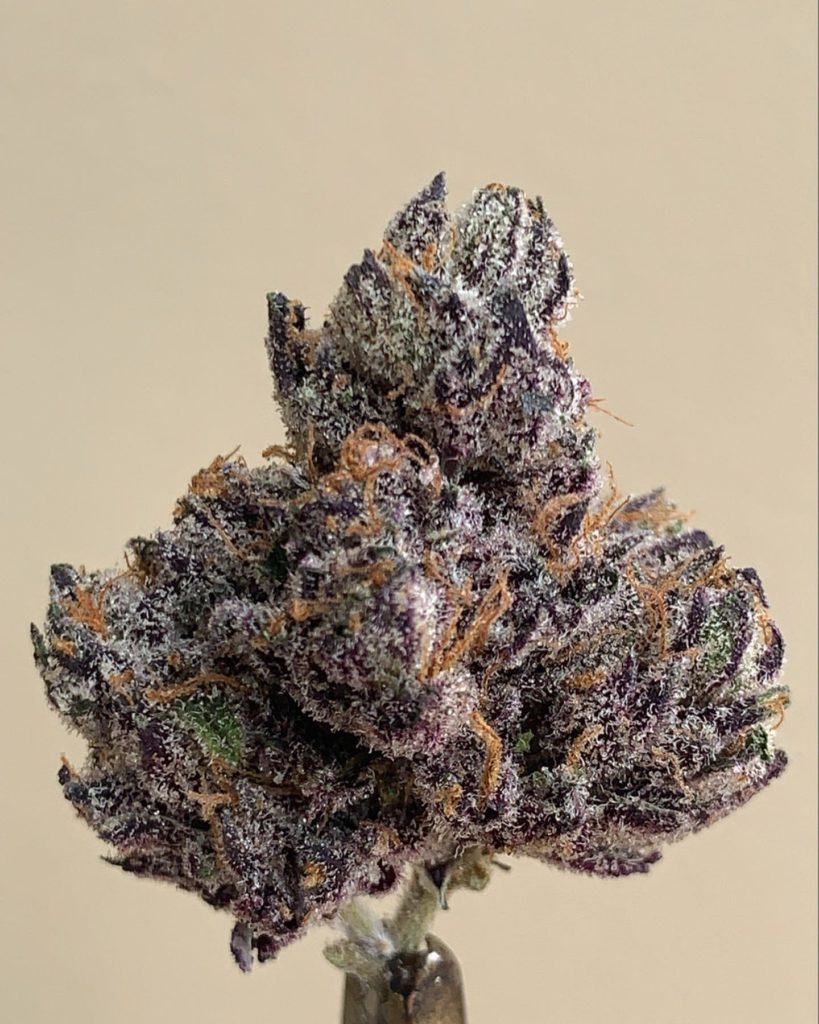 NOSE: tropical sweet🌴 lingering funk stank
DRY PULL: sweet funk with hints of cream& pepper 👄
STRUCTURE: beautiful vibrant nugz that expand 🆙 with a dominant Barney purple base.
Mainly complimented with bright orange hairs and scarce spots of lime green. Caked trich layer with even coverage that really stands out👁
TASTE PROFILE: funky tart smoke that develops into a tangy exhale. A completely different taste profile than I expected. Dry flavor with a heavy exhale that doesn't seem to expand.
EFFECTS/DURATION: relaxed high with minor euphoric effect. Not noticeable in the limbs. Light on the head& eyes. Appetite inducing and heavy come down that isn't pleasant. Peak high 20+ mins ⏰
GRADE: 6/10🏅
BEAUTIFUL nugz that just don't hold up🤷🏻‍♂️ lack in flavor aside from its sub par effects was extremely disappointing for me. I had HIGH expectations for this one and was completely let down. A quick reminder that they will not always smoke as good as they look👀 my least favorite from @connected.california and my lowest score on my flower logs thus far📝 had a different experience? Let me know in the comments!
I care about what YOU smoke!! Let me know what your smokin on‼️
LOVE
.
.
.
.
.
.
.
.
.
.
.
.
.
.
.
.
.
.
.
.
.
.
.
.
.
.
.
.
.
.
#craftweedblog #weedblog #weedblogger #SouthernCalifornia #Sandiego #sativa #hybrid #indica #highsociety #joints #blunt #rollup #prettynugs #flower #concentrate #dabber #dabrig #craftweedlover #craftmaryjane #420 #connoisseur #fireflower #greenindustry #connected #guava2.0
Advertisements