Strain Review: Gelonade by Connected California
Strain: Gelonade
Who: @connected.california
Lineage/Genetics: Lemon Tree x Gelato #41
Original Breeder: Connected Cannabis Co.
Grower: Connected Cannabis Co.
Connected CA's Gelonade Strain Review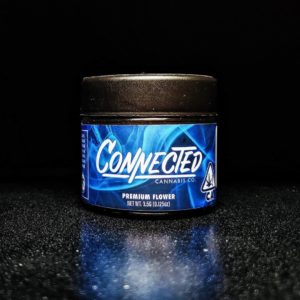 Stats: 27.68%THC – O% CBD
30.89% THCa – Sativa Hybrid
Aroma: Nostril-Singeing Lemon Floor Cleaner, Citrus Peel, Rosemary, Ammonia.
Palate: Lavender, Lemon Peel, Sweet Diesel, Citric Acid, Astringency.
Medicinal Effect: Targeted head high w/ a tinge of body. Socializing, outdoor activity, cleaning. It's an active strain that would be great for pain relief without weighing you down. Just a little spacey, not super alert and focused.
Structure: Easy to break apart, a little crunchy. Decent nugs in my jar, trim was fine. Left my fingers with tons of little crystals left behind.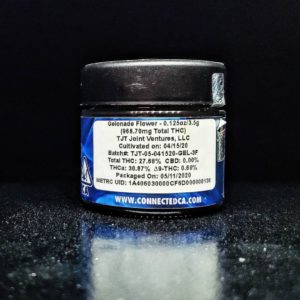 Overall: When opening the jar I am just smacked in the face with this strong Pledge-like pungency. I immediately think of London Pound Cake 75. I'd bet some serious cash that these two strains share a very similar family. In a blind taste that though, there are a couple differences. This one is more acidic and astringent. Like the feeling you get when you burn your nose from inhaling the vapors from spirits through your nose instead of breathing through your mouth. *This is a whole 'nother topic, I'm also a big fan of rare rum and whiskey* But I digress, the LPC 75 from @cookiesenterprises was just smoother and less biting on the nose and palate. This strain did have more of a Sativa-focused medicinal effect and definitely much stronger than the LPC 75. But, I just don't dig these flavors. Someone may rank this a 10/10 but for me….
The Fire Scale: 7/10 flame-yertles
🔥🔥🔥🔥🔥🔥🔥
#cannabis #420 #lacannabis #weedporn #cannaseur #nugshot #fire #thefirescale #og #kush #weedstagram420 #weed #strainreview #wesmokedifferent #indica #sativa #hybrid #cannabiscommunity #stayhigh #weedstagram #hightimes #smokeweed #smokeweedeveryday #cannaseur #thefirescale #designerweed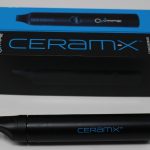 O2Vape's Ceram-X is a tried and true portable concentrate vaporizer with a ceramic coil. I've been a ceramic coil fan since they first started hitting[…Read more]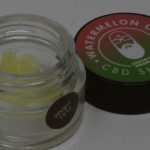 Here's a quick review of the Watermelon OG CBD Shatter that I got from CBD Oil Solutions. Have you ever really needed the calming effects[…Read more]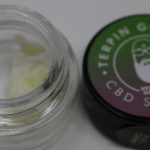 Here's a quick review of the Terpin Gorilla CBD Shatter that I got from CBD Oil Solutions. This CBD shatter is perfect for when you[…Read more]
Check out more reviews by @thefirescale on Instagram! (www.instagram.com/thefirescale)